home
background
electronics
tips&tricks
pictures
---
Pictures of my layout, page 8: Freight Yard
---
1
2
3
4
5
6
7
8
9
10
11
Previous page
Next page
---

The freight yard at the east side of the layout is now expanded to six tracks. Since I do not have any hidden station, I park the trains here when I do not run them. Therefore, you can see passenger trains too here.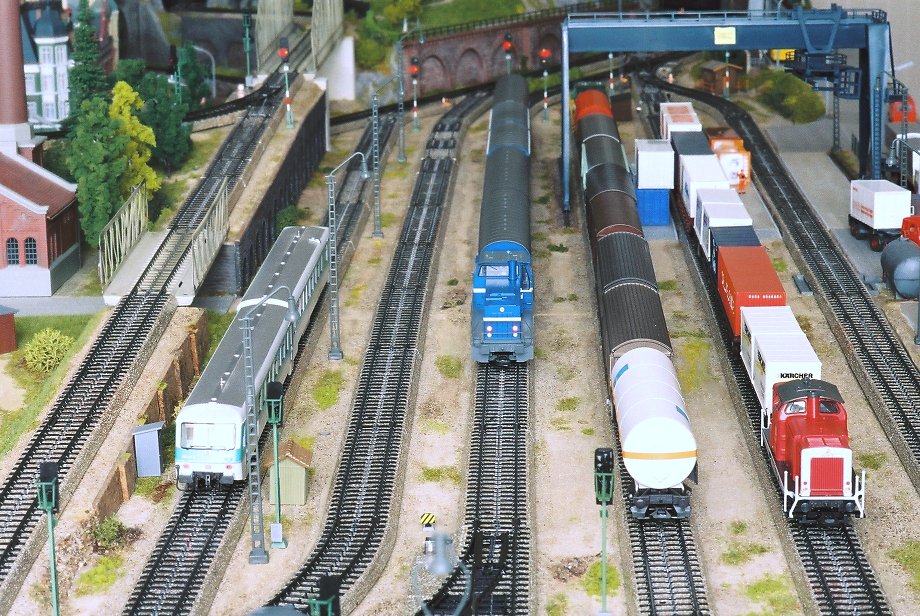 All tracks join at the south end of the freight yard. One short siding that can hold an extra locomotive has been added.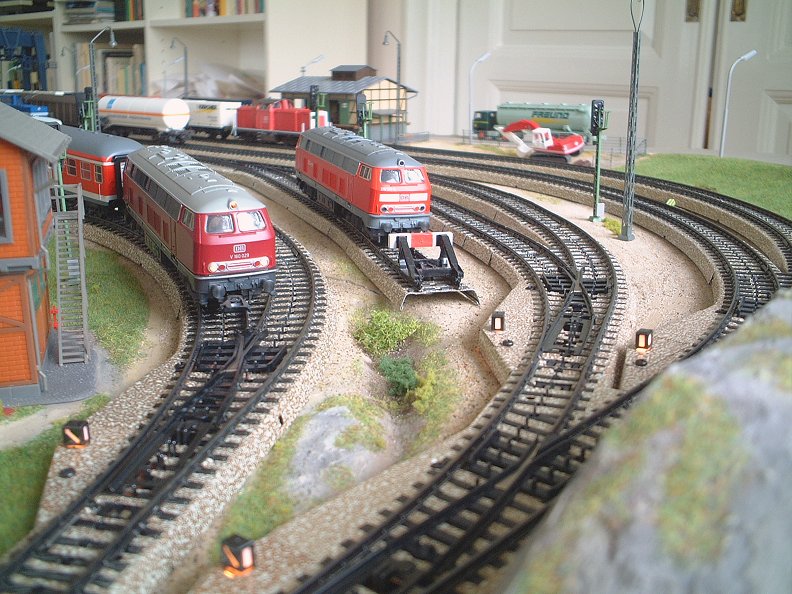 A container crane spans three of the tracks.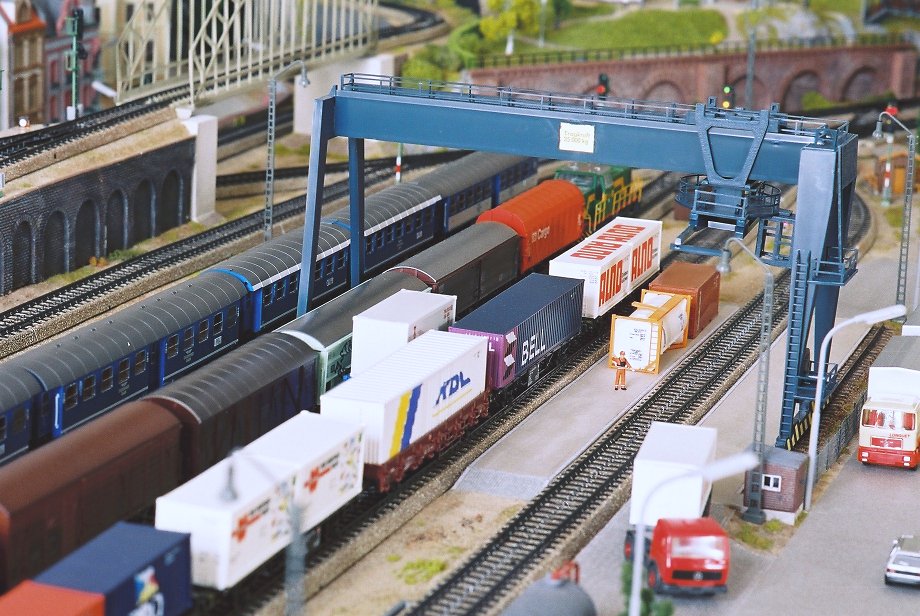 This small house is one of my few successful weathering attempts.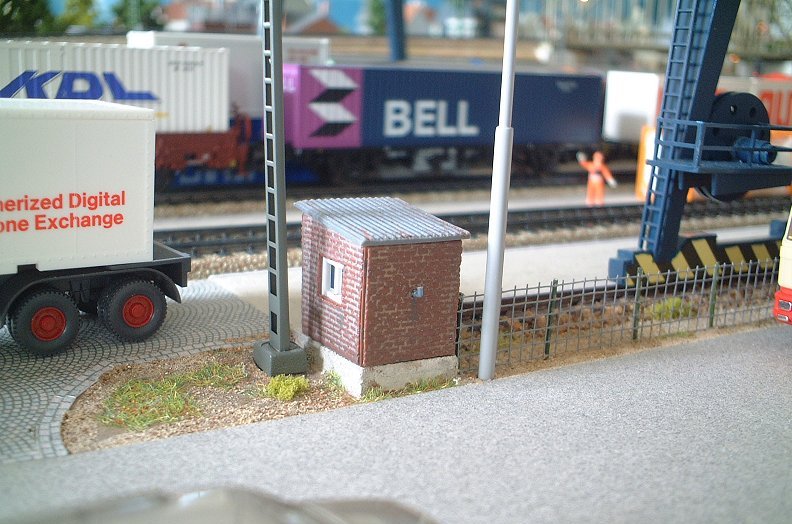 Close to the crane there is a diesel tank. The "weathering" on it is actually the remains of a weathering I was not satisfied with and therefore washed off. All paint did not come off, and the final result was quite satisfactory.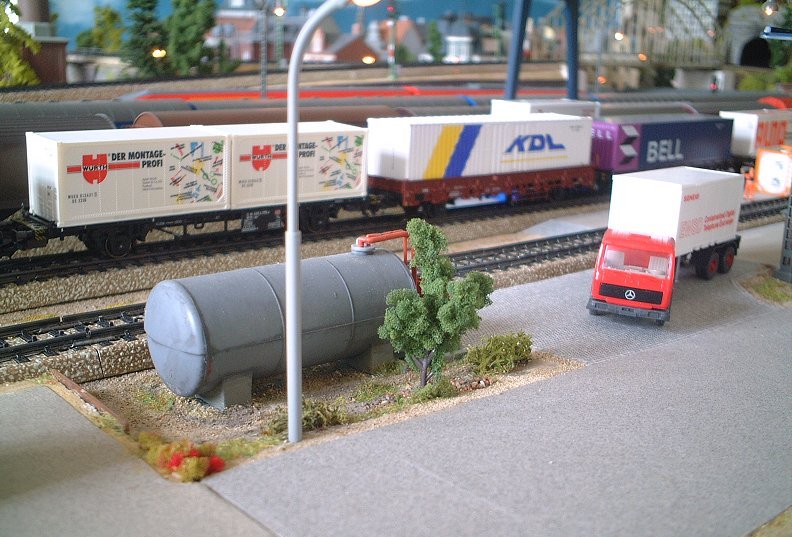 ---
1
2
3
4
5
6
7
8
9
10
11
Previous page
Next page
---
home
background
electronics
tips&tricks
pictures
---
Last edited September 2, 2012