home
background
electronics
tips&tricks
pictures
---
Pictures of my layout, page 7: Old Town
---
1
2
3
4
5
6
7
8
9
10
11
Previous page
Next page
---

The old part of the town shows half-timbered houses and the remains of a town wall. The streets are narrow and the houses are placed close together.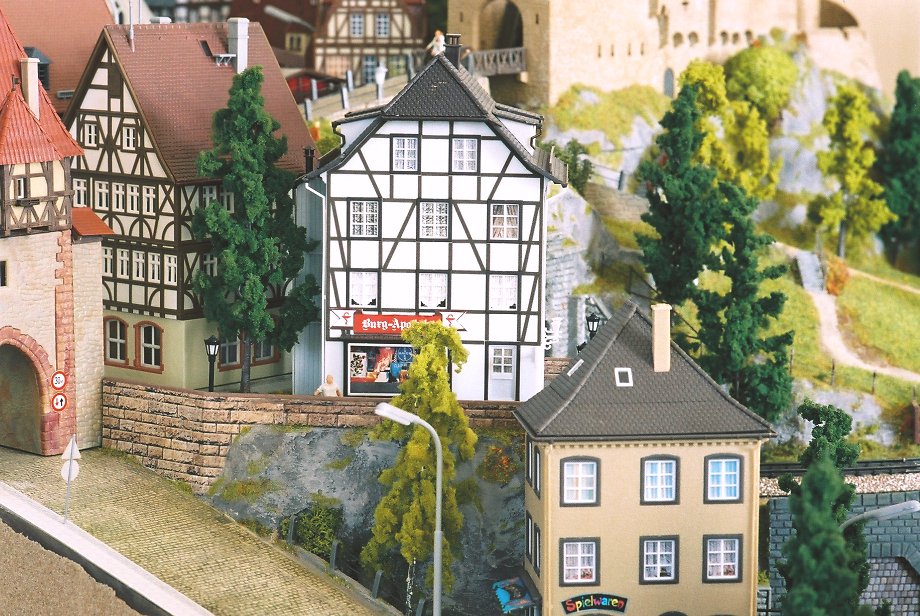 Below is the east town gate. The south town gate is seen to the left in the picture above. The west and north gates are outside the layout. I would have liked to expand the layout to include them, but I have no room for it.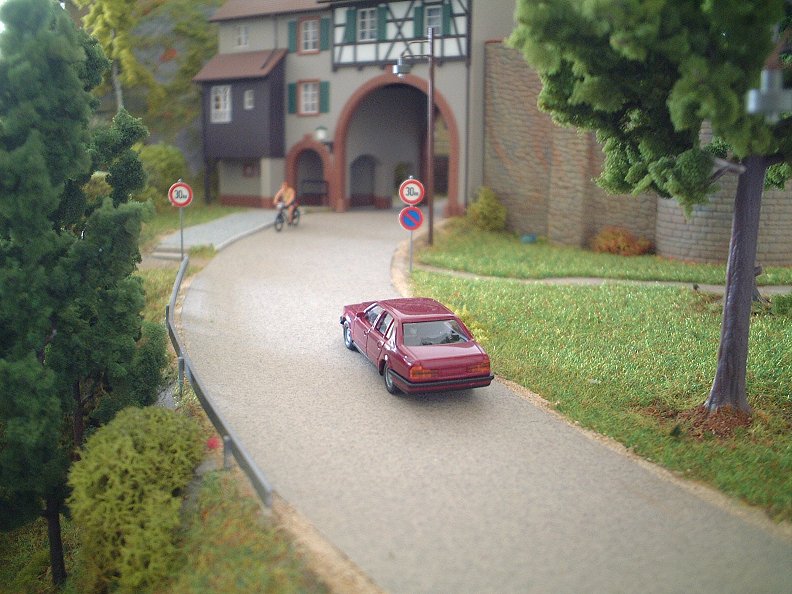 The church is in the middle.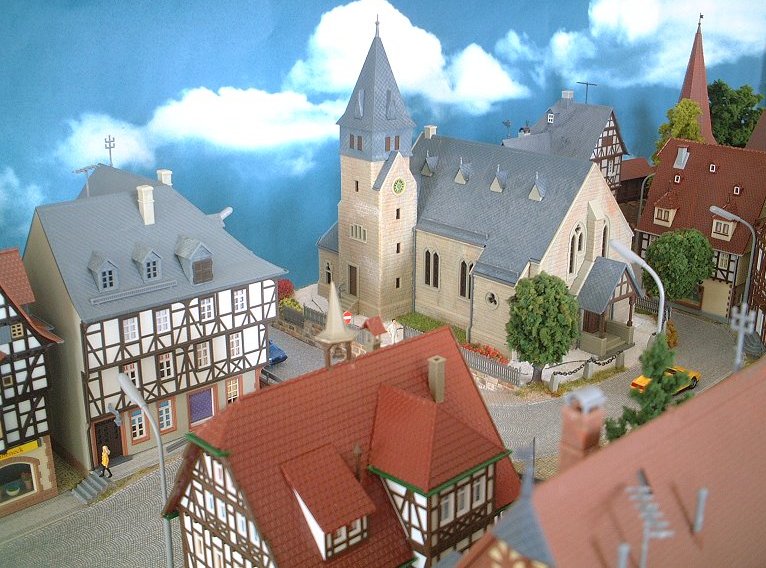 Like in a typical German old town, cars are allowed almost everywhere.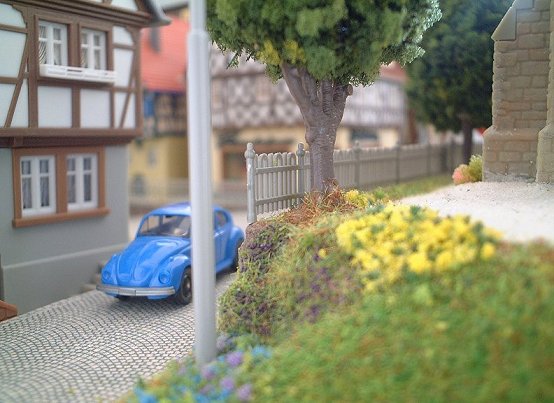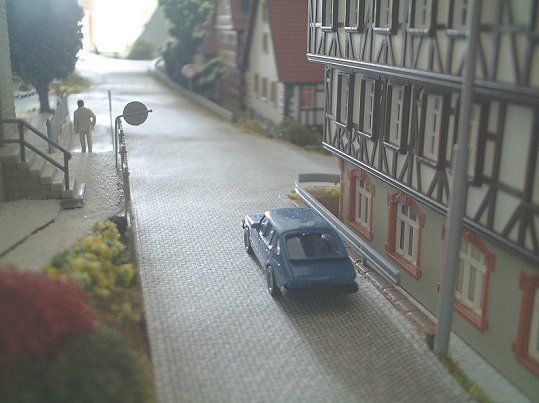 ---
1
2
3
4
5
6
7
8
9
10
11
Previous page
Next page
---
home
background
electronics
tips&tricks
pictures
---
Last edited September 2, 2012