home
background
electronics
tips&tricks
pictures
---
Pictures of my layout, page 2: Waldbrunn Station
---
1
2
3
4
5
6
7
8
9
10
11
Previous page
Next page
---
I have one passenger station on my layout. I call it Waldbrunn. I selected the nicest and most suitable name from all the labels that have come with the different kits.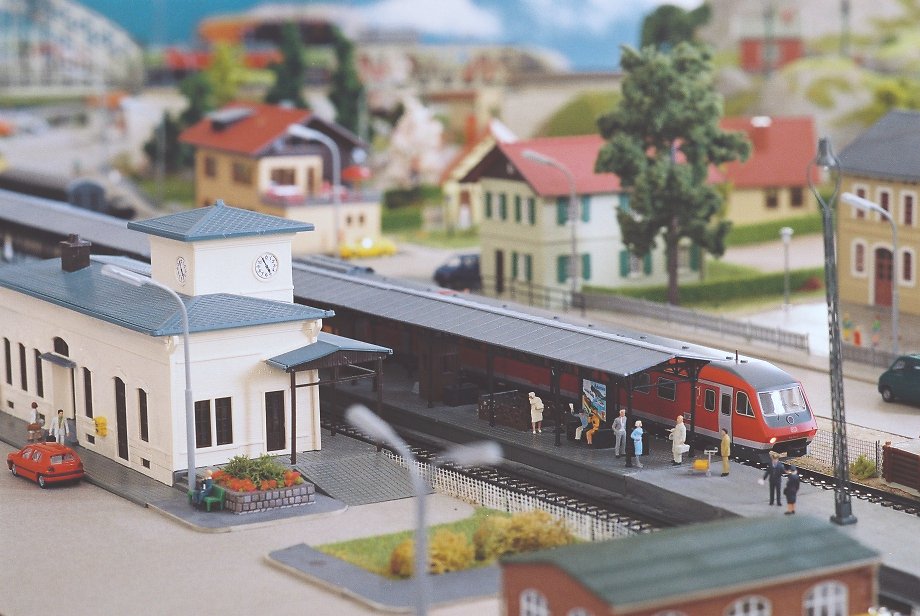 The station is located on the outskirts of the town, in an area with detached houses.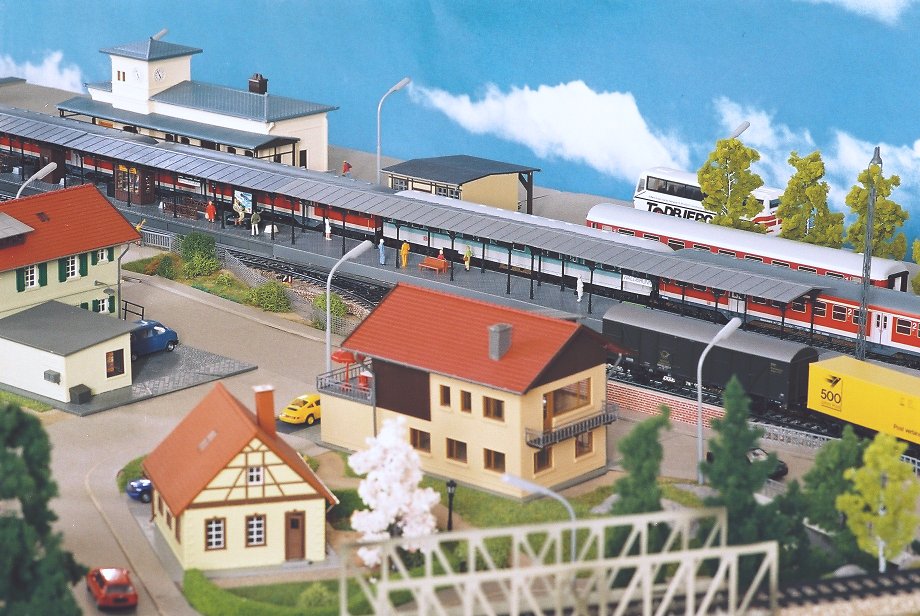 Here a freight train is coming in from the east. The station name is announced on the switchbox, and on signs on the platform.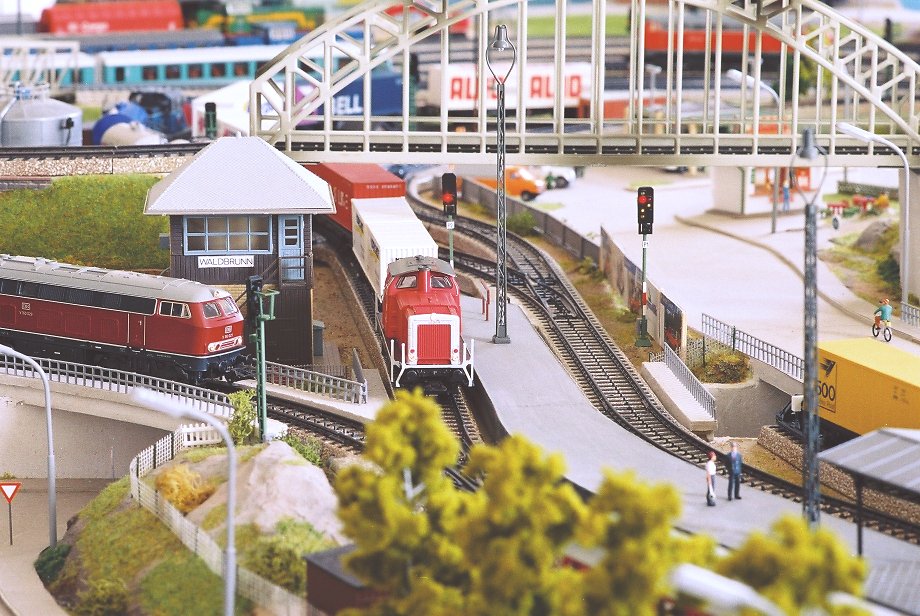 Close to the station building there is another small building that serves as a bus and taxi terminal. The small building was left over from the Auhagen Klingenberg-Colmnitz kit that I use as a school. You can see the school in the background. A girl is waiting outside the ladies toilet, just like the last time I set up the layout. But it is a different girl this time.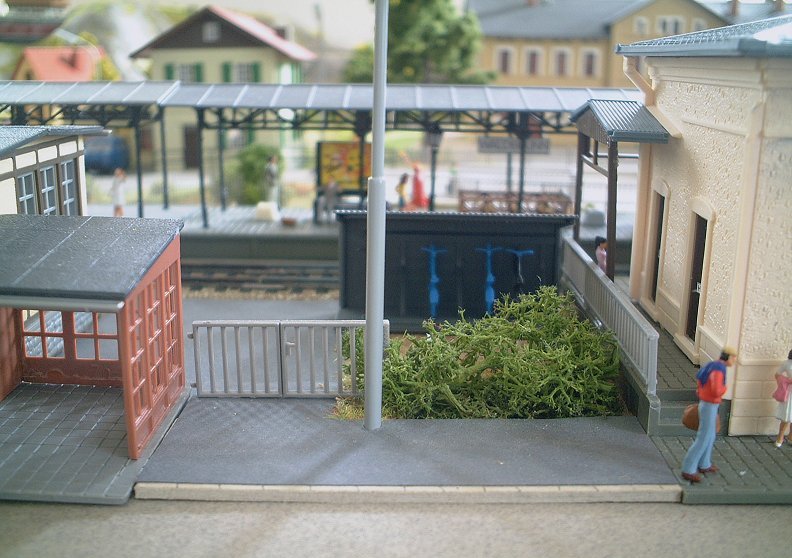 Here is an overview of the station area, with the school building to the left. In front of it there is a small grocery store. The blue train coming in to the station consists of the Märklin Tegernsee Bahn loco 37645 , and the car sets 4289 and 42891. I also have the third Tegernsee Bahn car set, the 42892, but with all three car sets the train becomes too long for the station. Therefore I only use two of the sets at a time.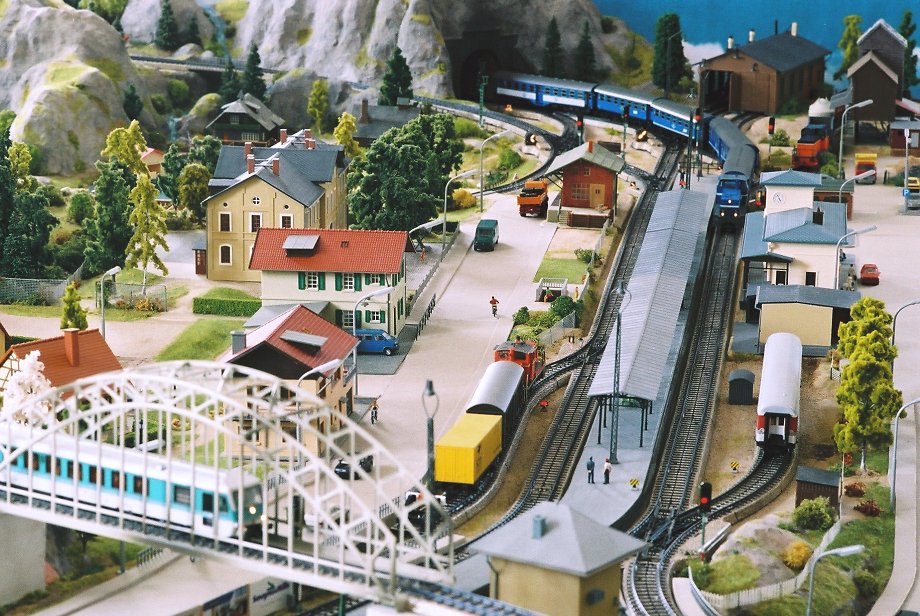 ---
1
2
3
4
5
6
7
8
9
10
11
Previous page
Next page
---
home
background
electronics
tips&tricks
pictures
---
Last edited September 2, 2012