home
background
electronics
tips&tricks
pictures
---
Pictures of my layout, page 5
Waldbrunn station close-ups
---
1
2
3
4
5
6
Previous page
Next page
---

A close picture of the station. The BR610 has just arrived, and passengers are on their way out to the waiting cars. A girl is waiting for the toilet. These details are just temporary, they will be changed the next time I build it up.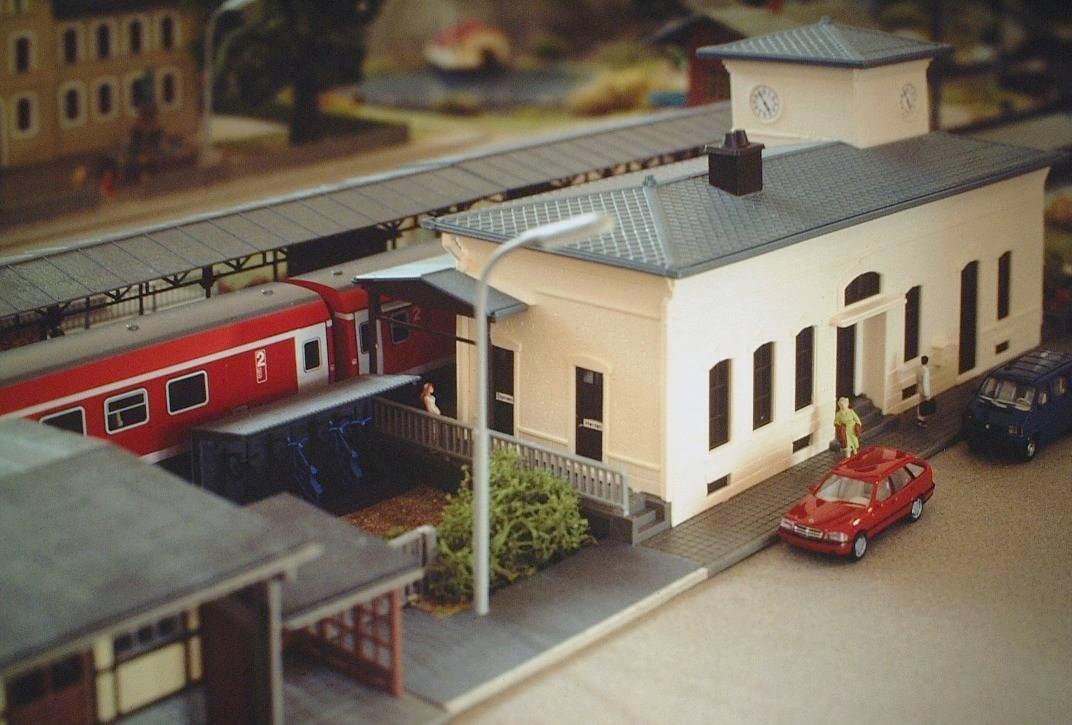 The school children need a safe entrance to the station.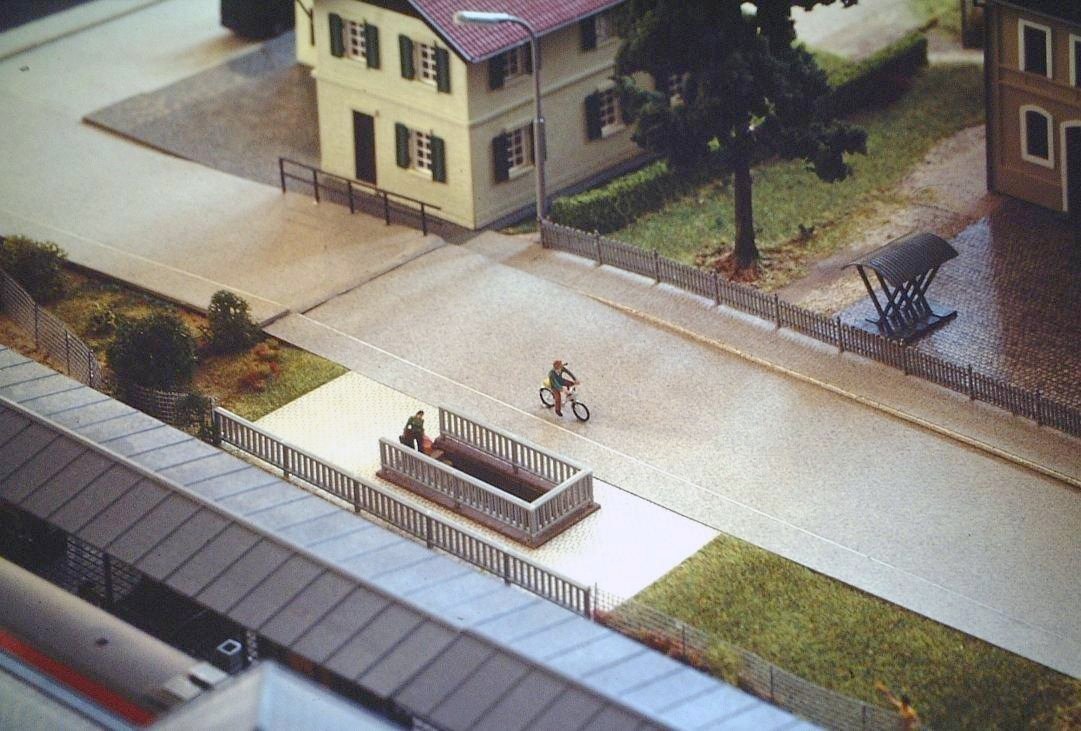 The BR610 and the Danish/Swedish passenger train are in at the station at the same time.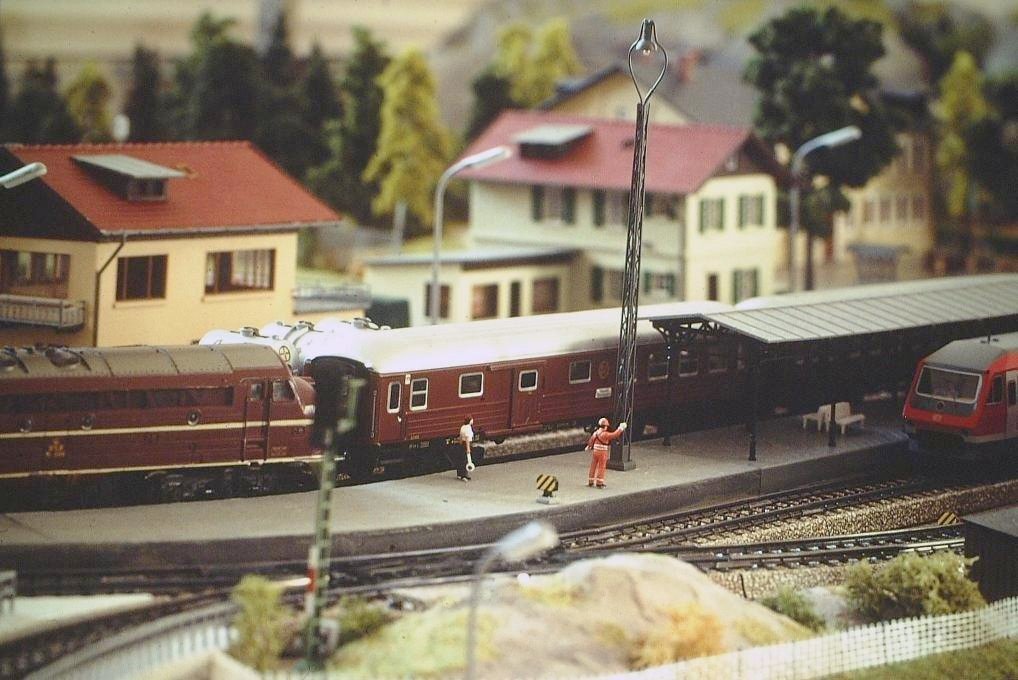 ---
1
2
3
4
5
6
Previous page
Next page
---
home
background
electronics
tips&tricks
pictures
---
Last edited August 12, 2012