home
background
electronics
tips&tricks
pictures
---
Pictures of my layout, page 2
---
1
2
3
4
5
6
Previous page
Next page
---

The inner track joins with the diagonal track with the old metal bridges.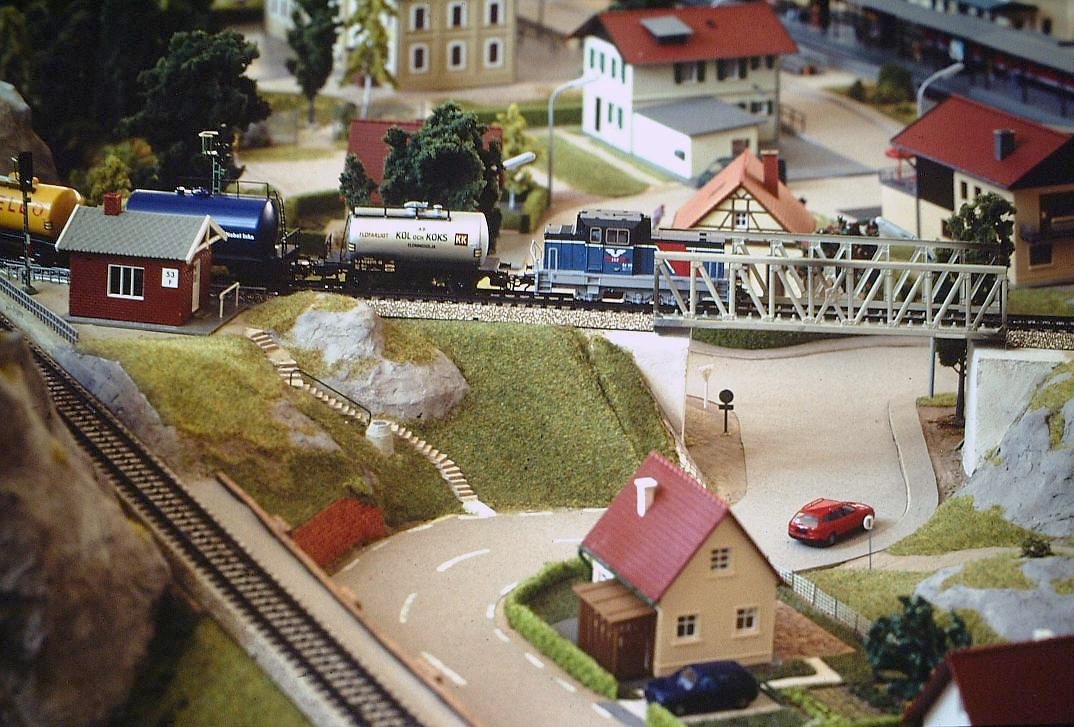 This is the view from the central mountain down over the village: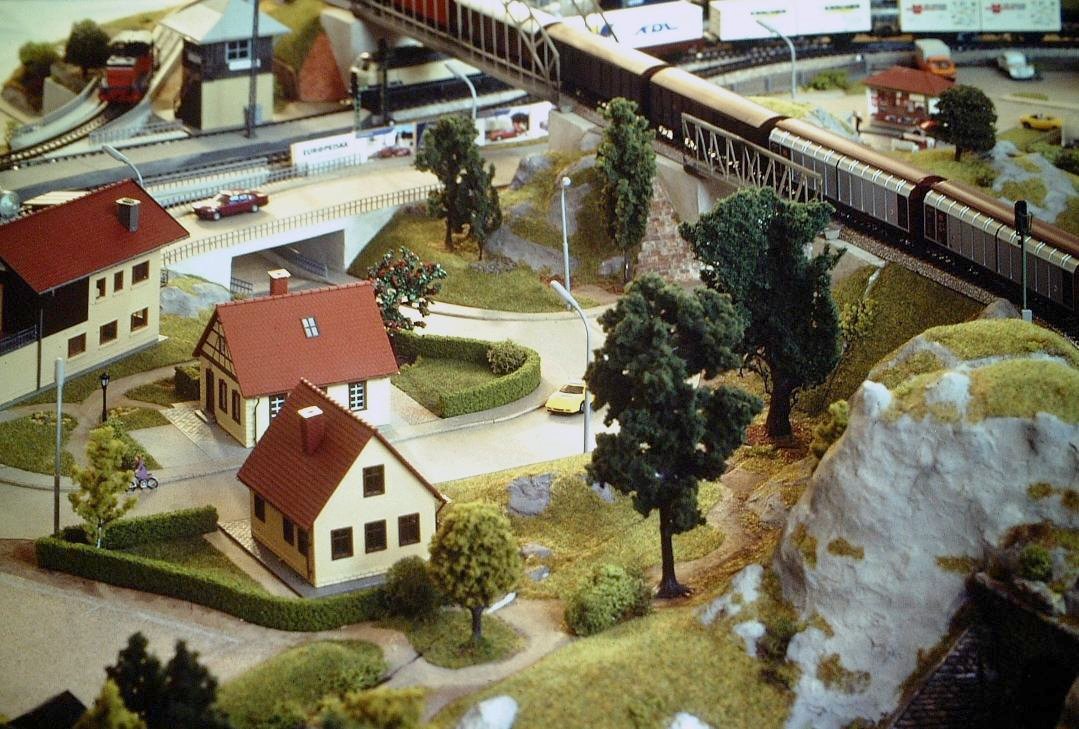 The BR610 that left the Waldbrunn station on the outer track, is now half way around and exits the tunnel under the central mountain. The module with the castle ruin is the latest addition to the layout. It is still possible to build the layout without this extension. But to make that possible, the track in the front had to take rather sharp turns instead of going straight to the tunnel. I added the castle ruin to get a "natural reason" for these turns.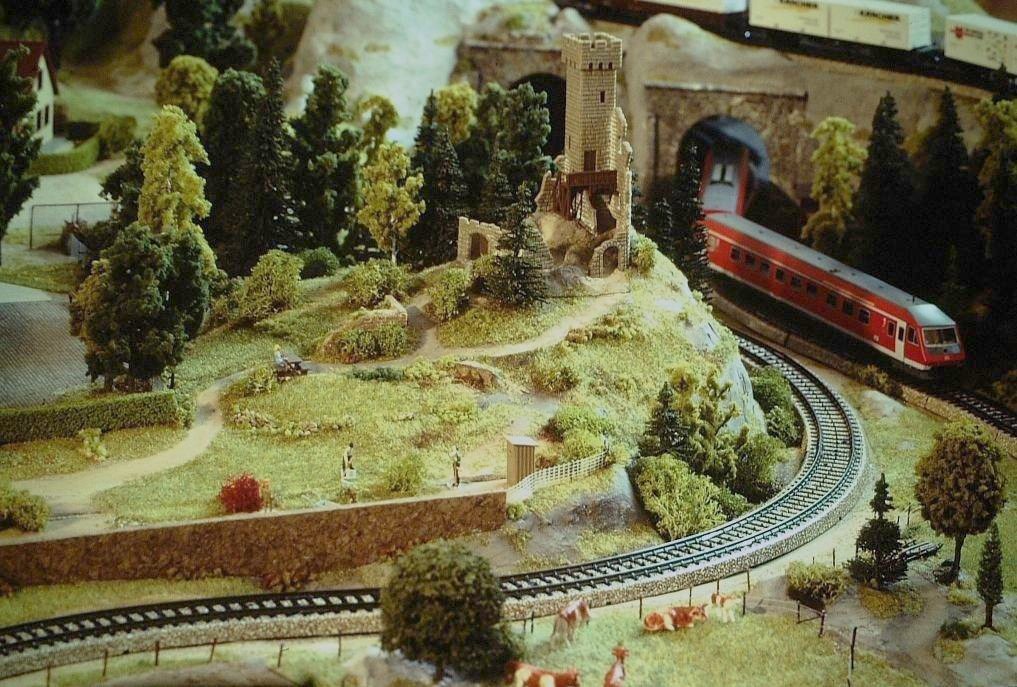 At the right end of the layout, there is another mountain, with a lake and some farm houses below it. The train with the tank waggons comes down from the mountain, and is waiting to enter the station. The container train at the bottom left is on the lower track, and is just entering the tunnel under the mountain.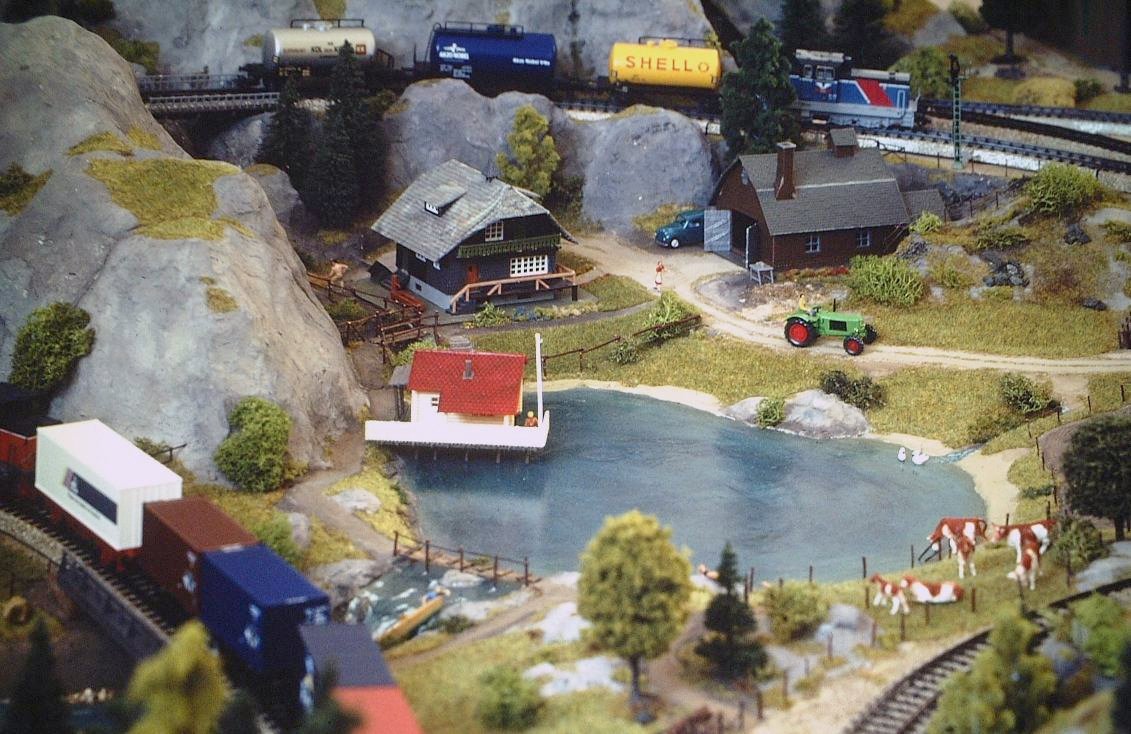 ---
1
2
3
4
5
6
Previous page
Next page
---
home
background
electronics
tips&tricks
pictures
---
Last edited August 12, 2012