home
background
electronics
tips&tricks
pictures
---
Pictures of my layout, page 4
---
1
2
3
4
5
6
Previous page
Next page
---

The SJ V5 diesel pulls a container train over the metal bow bridge. To the right, a Danish Nohab diesel with Swedish passenger cars is waiting at the station. I have concentrated on diesel engines because catenary wiring would be difficult on a modular layout.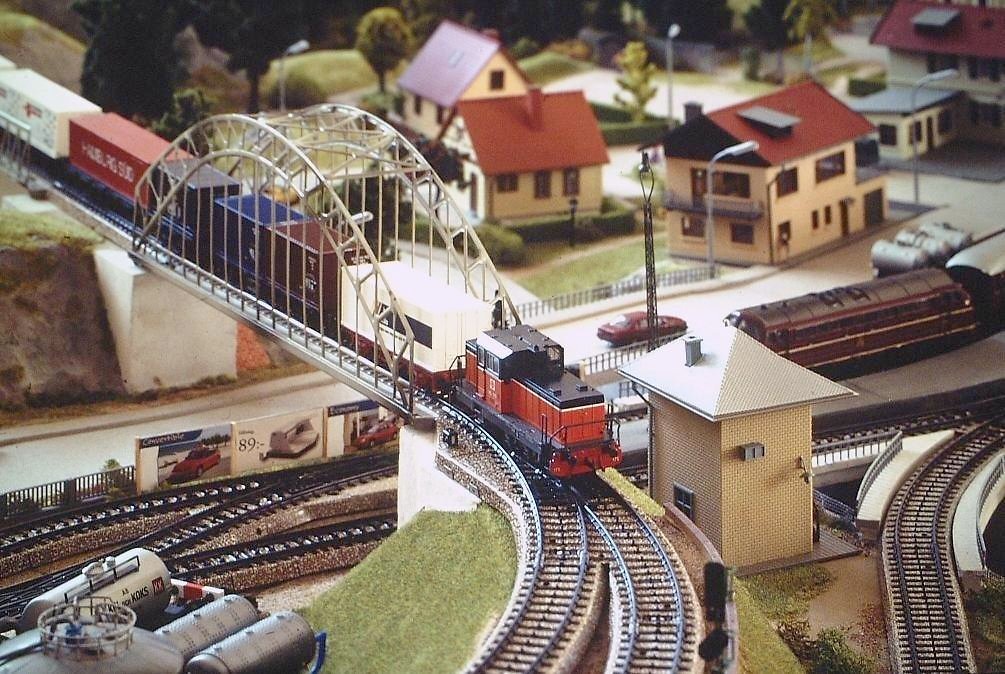 The other V5 diesel is on its way up to the bow bridge. In the beginning, I just had the inner track. The outer track had to be added when I bought the BR610. It couldn't make it through the bridges otherwise.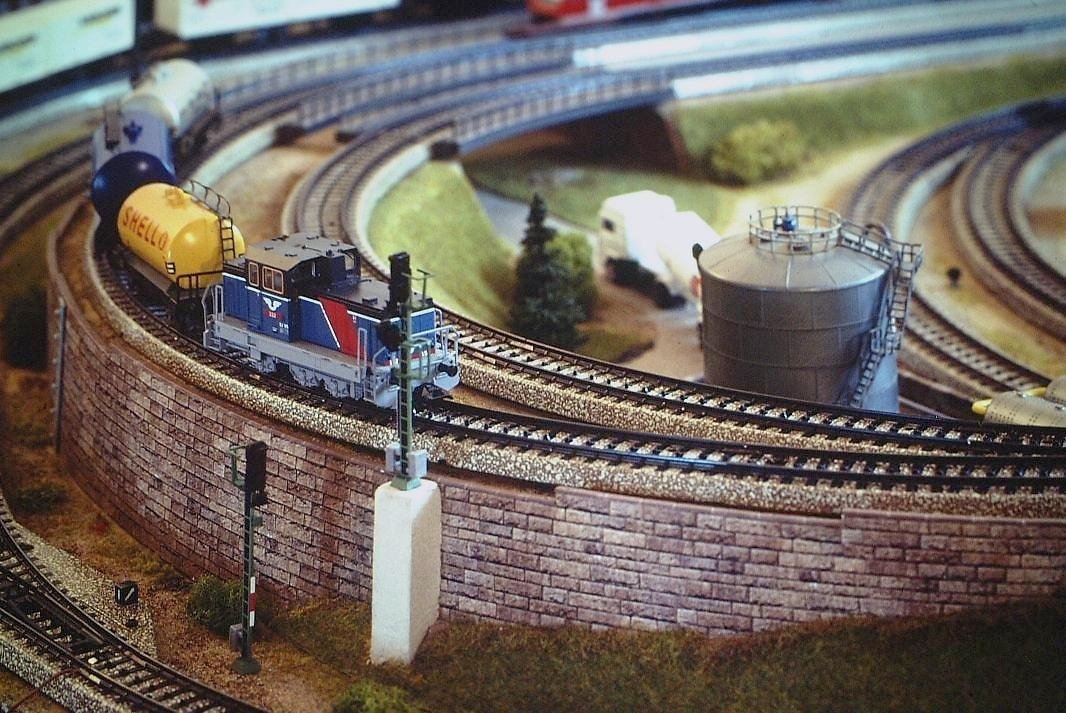 Here is the DB BR216 again, pulling a freight train over the metal bridges. The rock to the lower left was built by my daughter. It has a cave in it, you can see the cave opening.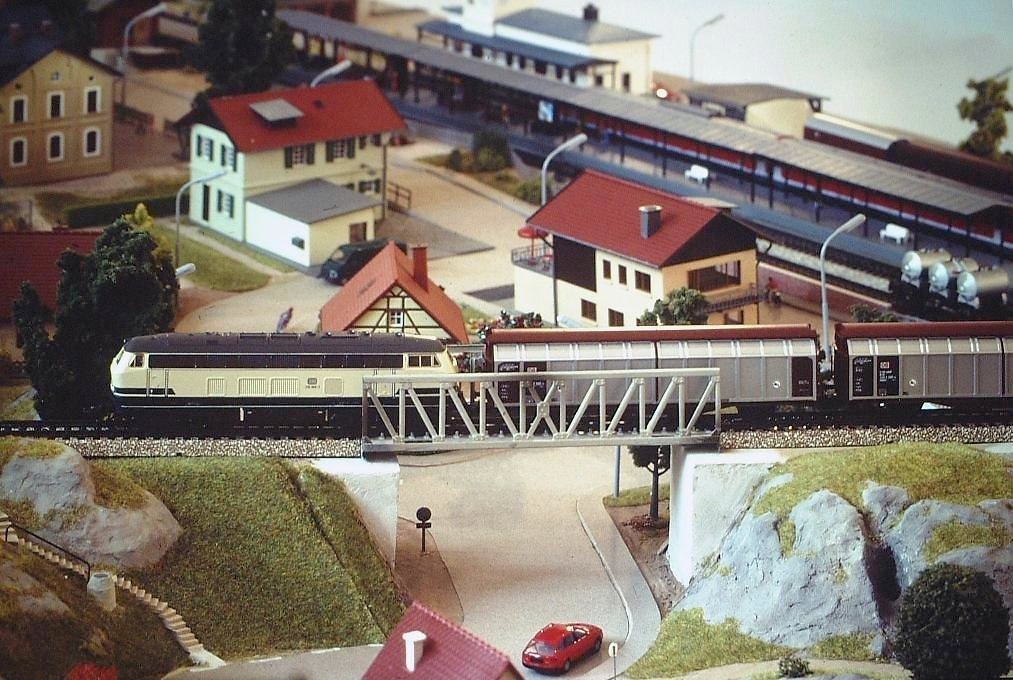 ---
1
2
3
4
5
6
Previous page
Next page
---
home
background
electronics
tips&tricks
pictures
---
Last edited August 12, 2012