home
background
electronics
tips&tricks
pictures
---
Pictures of my layout, page 1
---
1
2
3
4
5
6
Next page
---
Pictures of my Locomotives, passenger cars, freight cars.
---

Here is an overview picture of my layout. If you look closely, you can see that it is built from separate modules.Look e.g. to the right of the lower track in the front, or at the mountain to the right of the stone bridge in the background. Tracks and houses are not fixed to the layout, they are placed out each time I put the layout together. Lamps, signals, cars and people are also removable, as well as some of the trees and other decorations. With all the sensitive parts removed, the modules can be stowed away easily without getting damaged.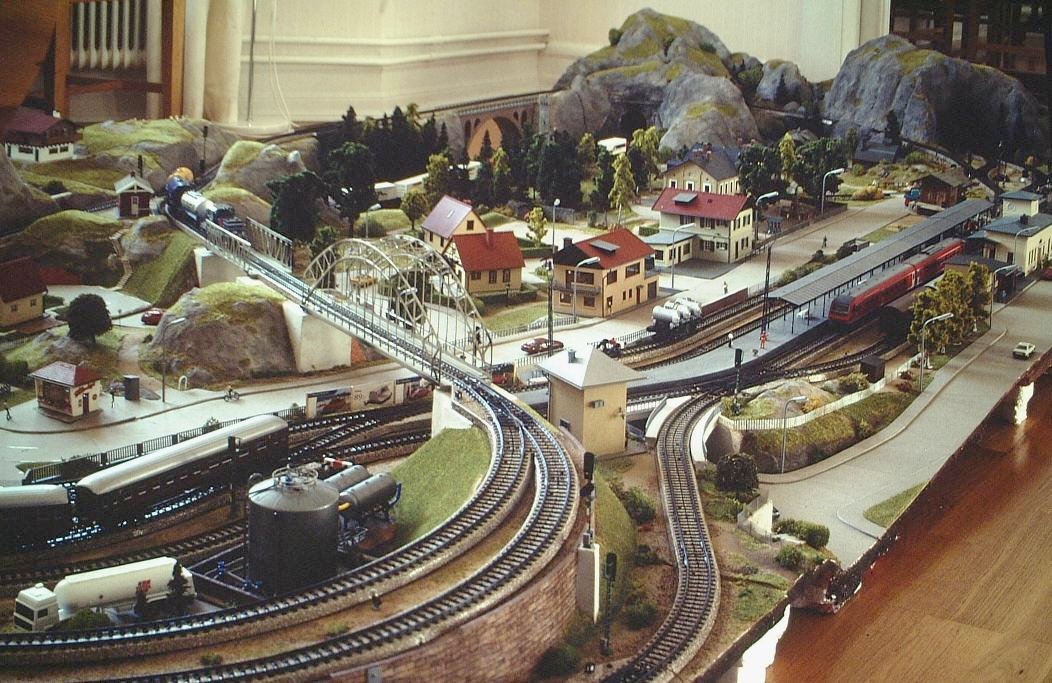 A freight train, pulled by a DB BR216 diesel, enters the station. You also see my two SJ V5 diesels, in the old and new SJ colours.
The passenger station is called Waldbrunn, as you can see on the switchbox.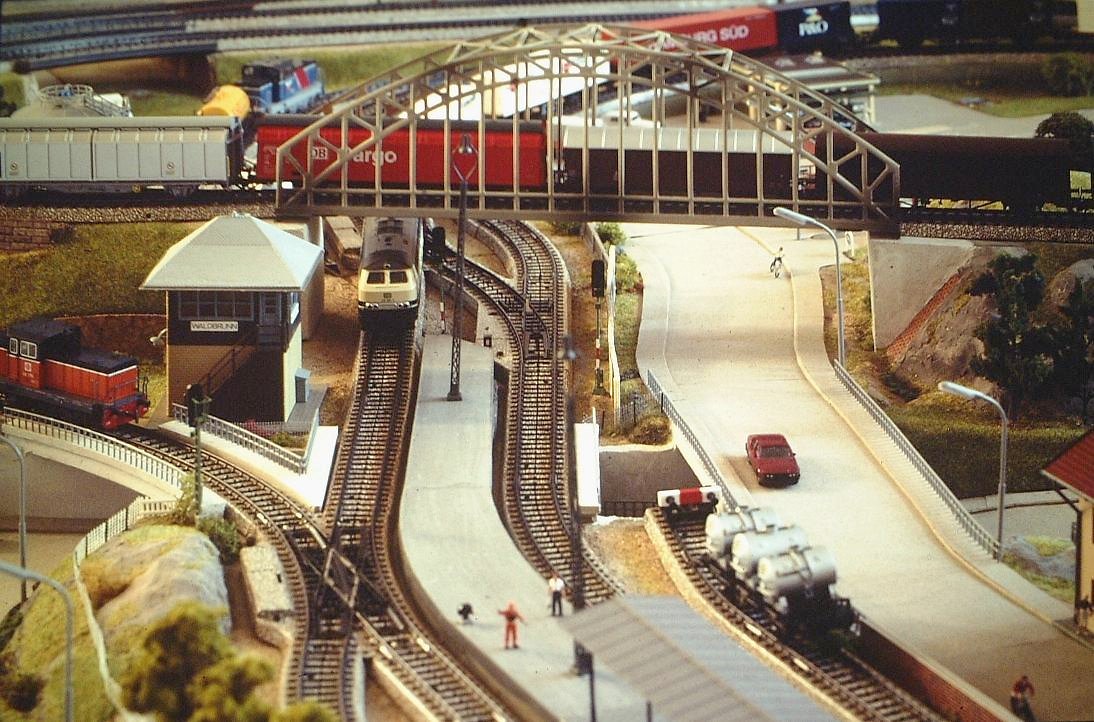 Here, a DB BR610 passenger train (German version of the Italian "Pendolino") exits the station. A V5 diesel with three tank waggons is waiting on a siding. Two of the tank waggons ("KOL och KOKS" and "SHELL") are from my childhood in the 60's, and the stationary tanks are also from that time.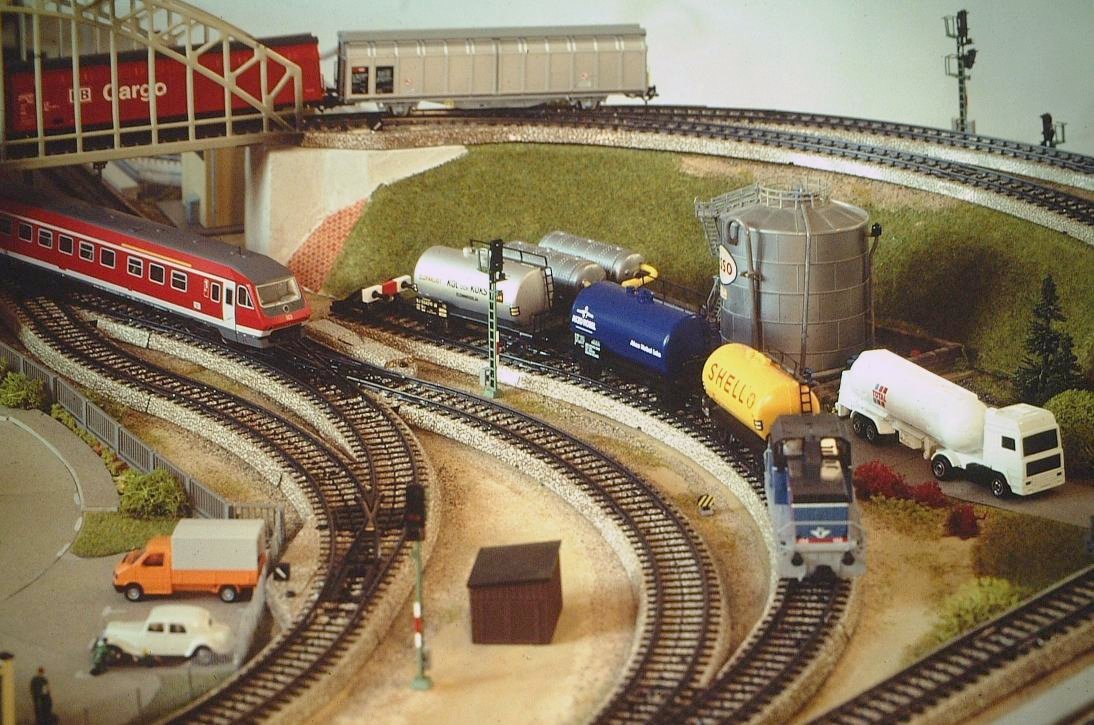 The inner track rounds a petrol station and some village houses, and climbs up the mountain.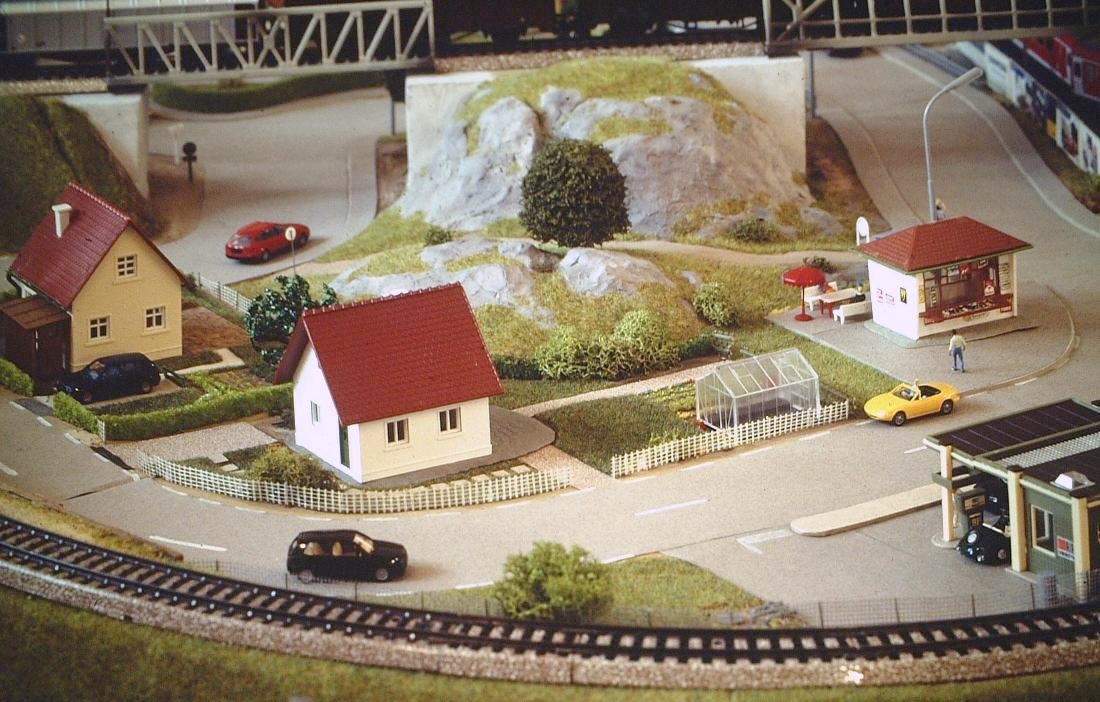 ---
1
2
3
4
5
6
Next page
---
home
background
electronics
tips&tricks
pictures
---
Last edited August 12, 2012