home
background
electronics
tips&tricks
pictures
---
Pictures of real trains and railroads, Germany
---
I have separate pages about:
---
The probably most well known railway in Schwarzwald is the "Höllentalbahn" between Freiburg and Donaueschingen. On its way through the valley it crosses the Ravenna ravine on this beautiful bridge, the Ravenna bridge. The bridge was built in 1927 and replaced an older iron bridge. The picture is taken in the summer of 2003.
The BR 628 / BR 928 railcar is very common in Germany. BR 628 is the motor unit. Most of them have the new red livery, but some turquoise/grey ones can still be seen. These pictures of the BR 628 261-0 were taken in Crailsheim, Baden Württemberg, in the summer of 2001.
The BR 218 diesel hydraulic allround locomotive is also very often seen. Here is the BR 218 193-1 in Crailsheim in the summer of 2001.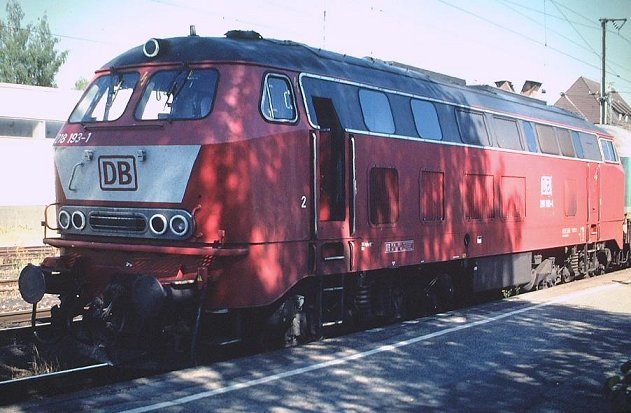 The "Silberlinge" ("Silver Coins") can still be seen in their original metallic livery sometimes. Here you see one through the Crailsheim station building. Another one is mirrored in the station entrance door.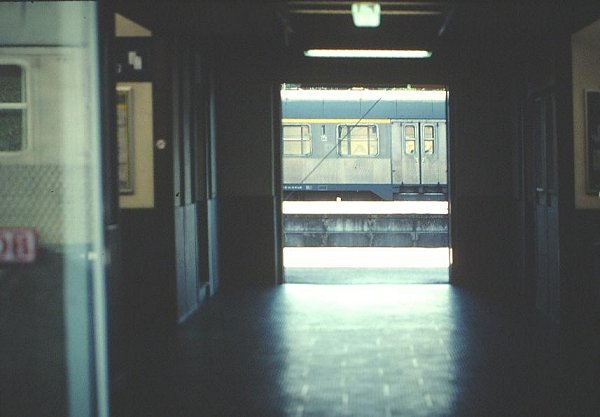 ---
home
background
electronics
tips&tricks
pictures
---
Last edited September 2, 2012