home : pictures : Germany : Wutachtalbahn

---
Wutachtalbahn, Blumberg
---
The Wutachtalbahn, also known as Sauschwänzlebahn, goes between Blumberg-Zollhaus and Weizen in Schwarzwald. It is a museum line with steam trains running a few days a week. The line is standard gauge. I have visited Blumberg in the summer of 2003 and the summer of 2010.
This Köf is placed at the Wutachtalbahn Museum in Blumberg-Zollhaus. It was built 1962 by RAW Dessau and originally numbered Kö 4024. It was renumbered to 100 124-7 in 1970, and again renumbered to 310 124-3 in 1992. It came to Blumberg 1998. The picture is taken in the summer of 2003.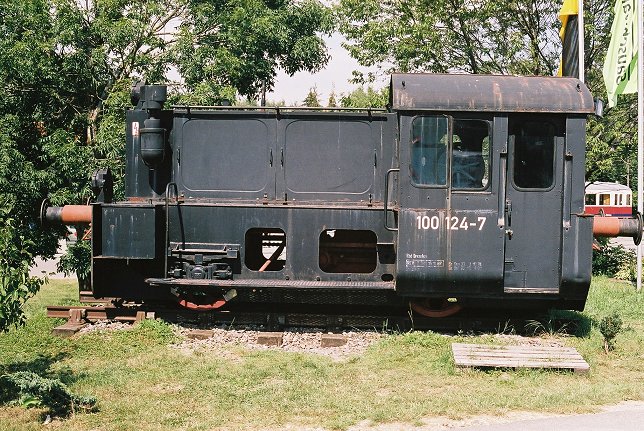 In 2010 I was able to visit the Wutachtalbahn Museum and take a ride with the train. The pictures below are all taken in the summer of 2010.
The Blumberg-Zollhaus station contains the Wutachtalbahn Museum. In the museum there is, among other things, a model of the line.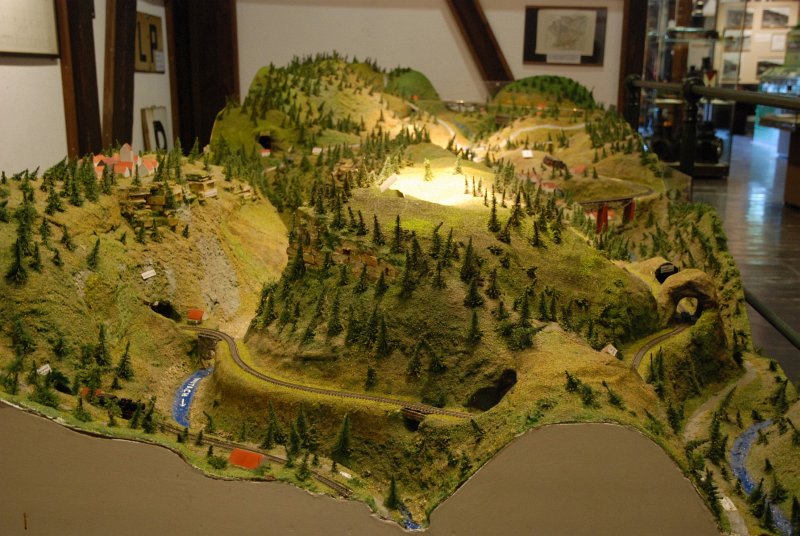 Here is the Blumberg-Zollhaus station from the outside.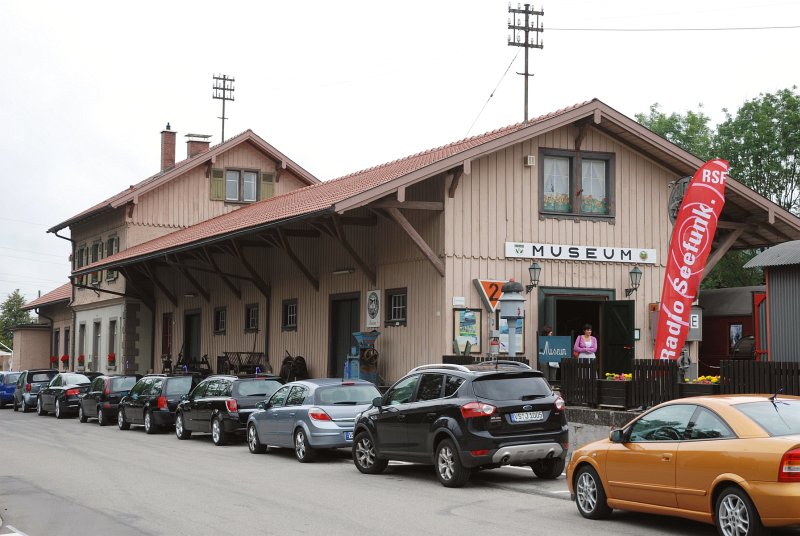 This signal tower was originally placed in Konstanz but has been moved to Blumberg-Zollhaus. Faller makes a H0 model of it, number 120122.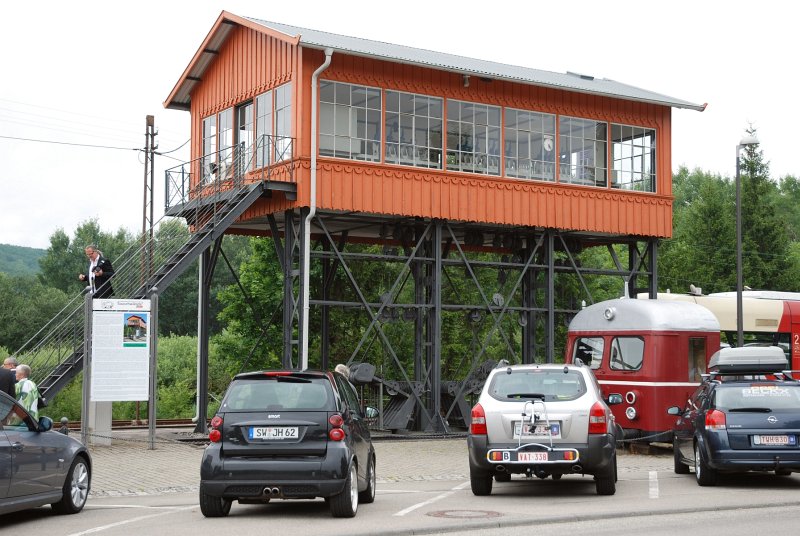 Here is another picture of the Köf mentioned above.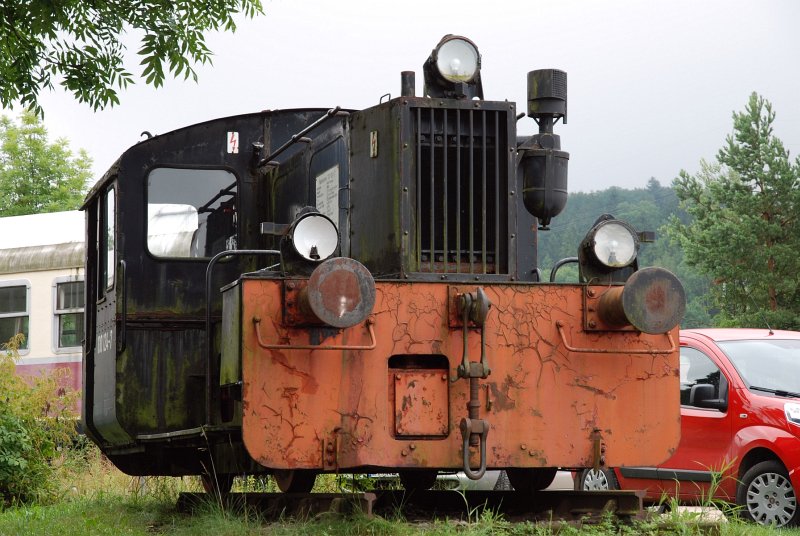 Underneath the signal tower there are mechanisms for controlling the signals.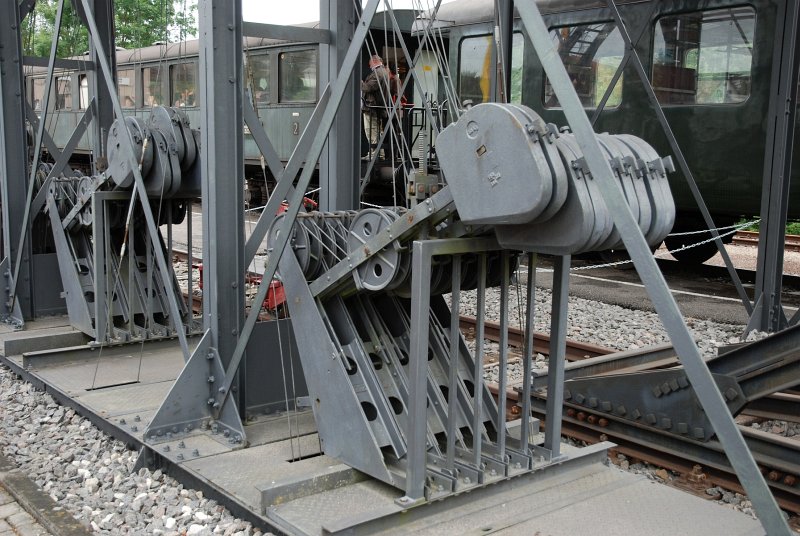 One of the locomotives they have is a BR86. Here are some of the wheels on the locomotive.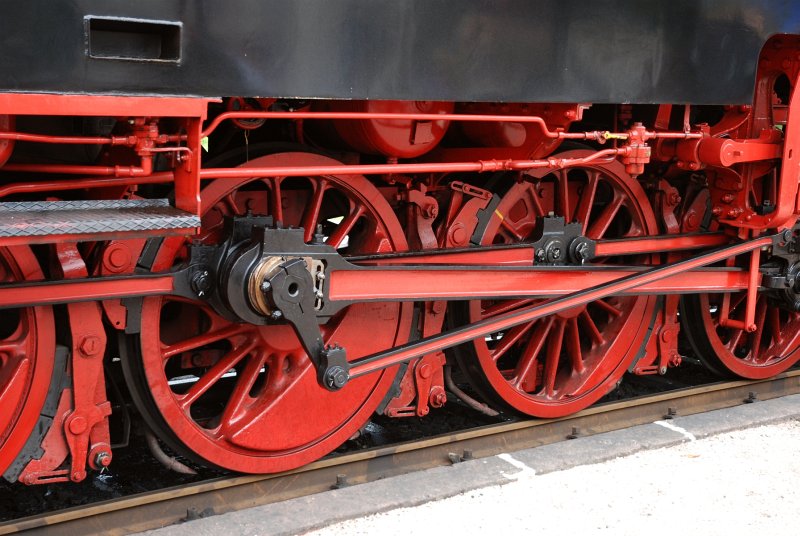 A young visitor is allowed to look into the cabin of the loco.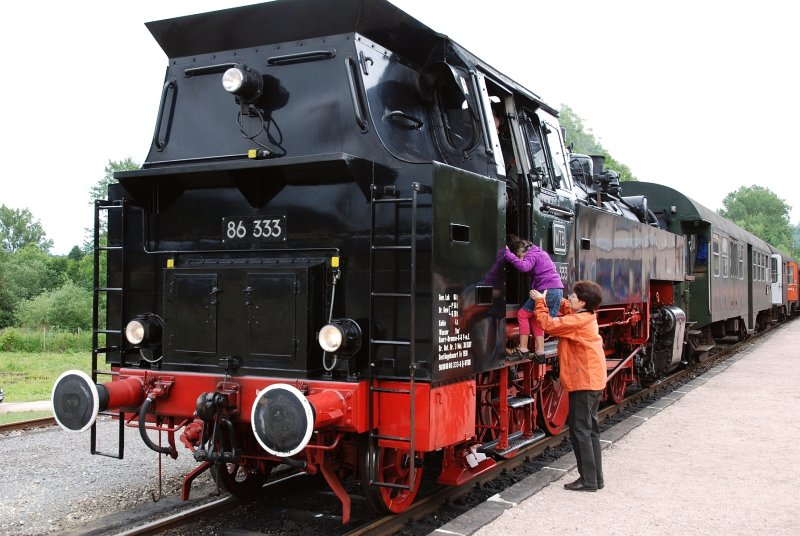 The bridge at Epfenhofen.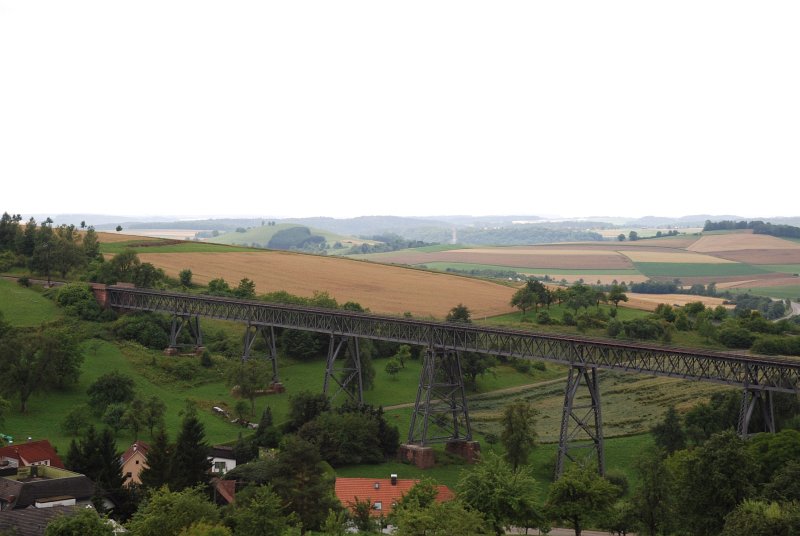 At the Epfenhofen station.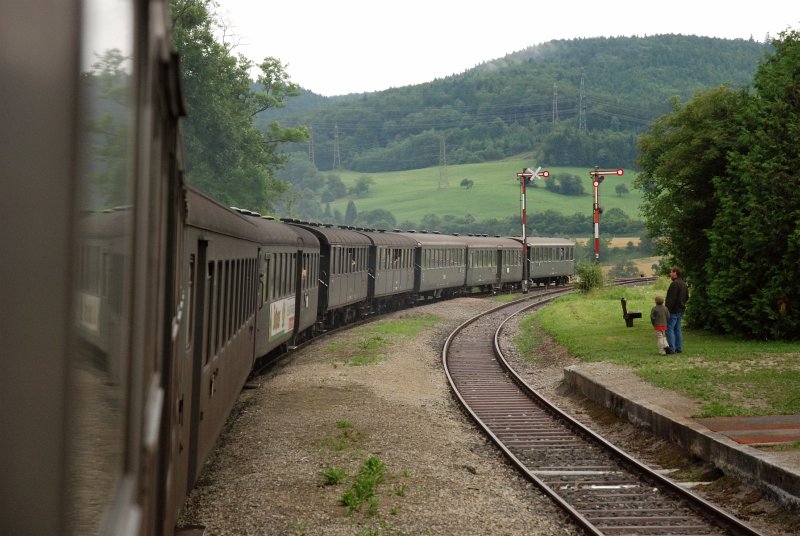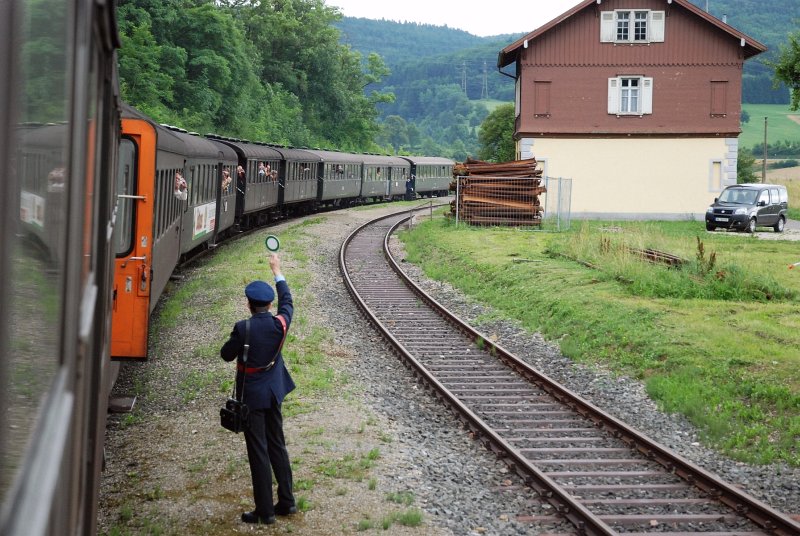 In Weizen. The locomotive is switched over to the other side of the train.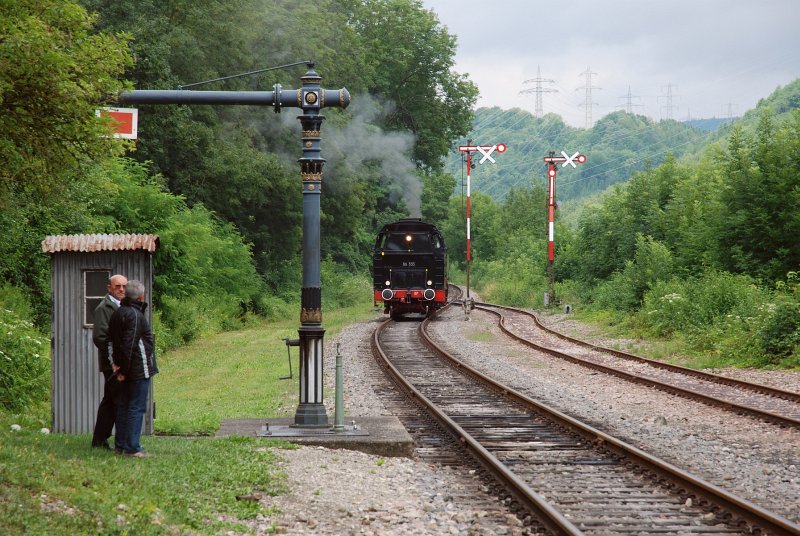 The water post in Weizen.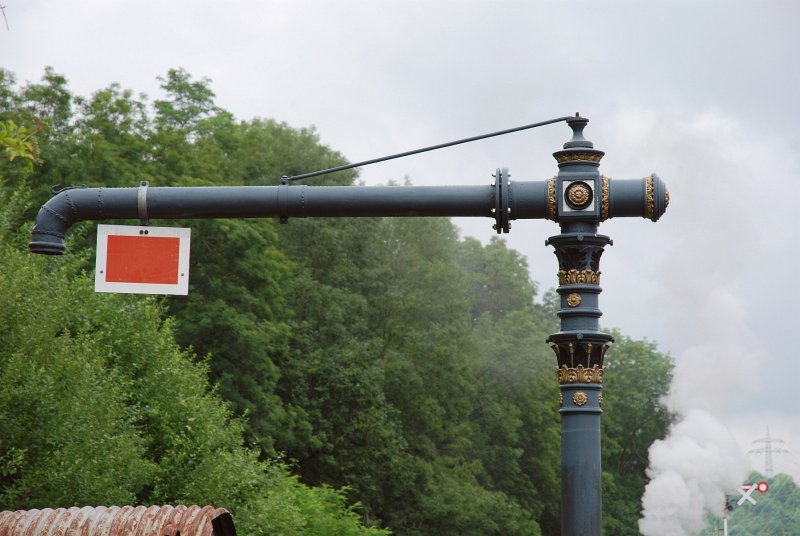 The BR86 locomotive at the water post.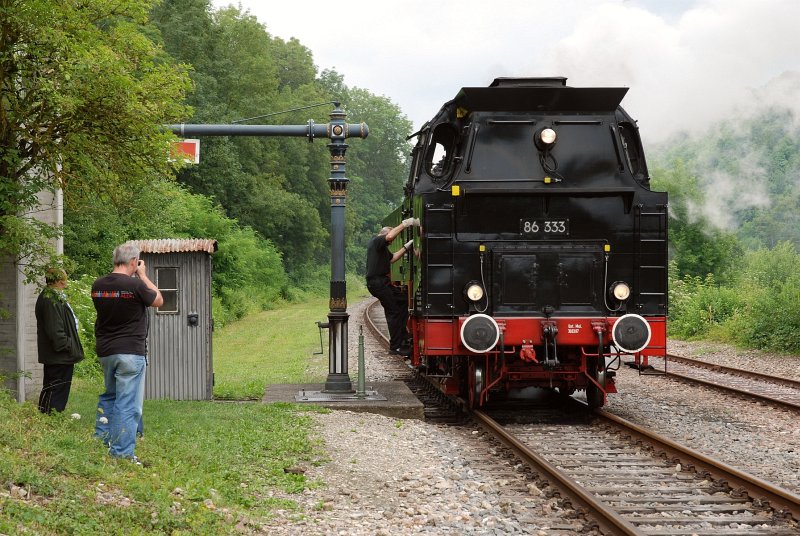 Filling with water.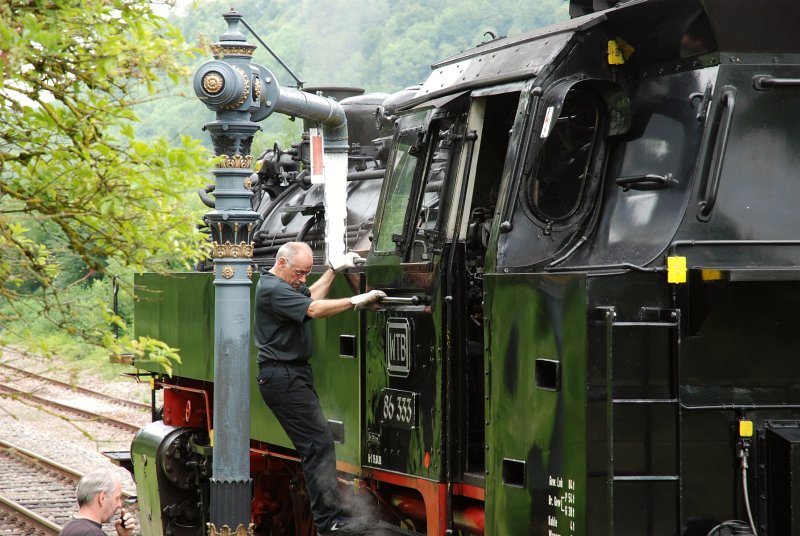 The engineer in the locomotive cabin.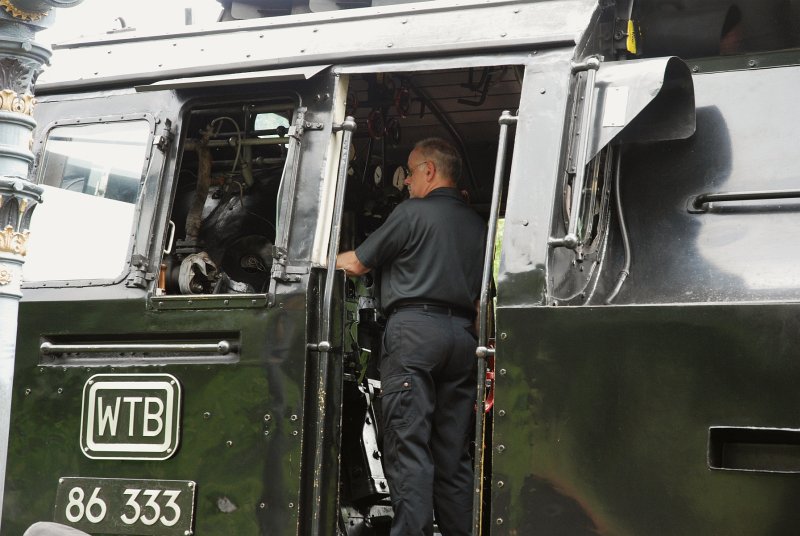 The train is waiting at the Weizen station.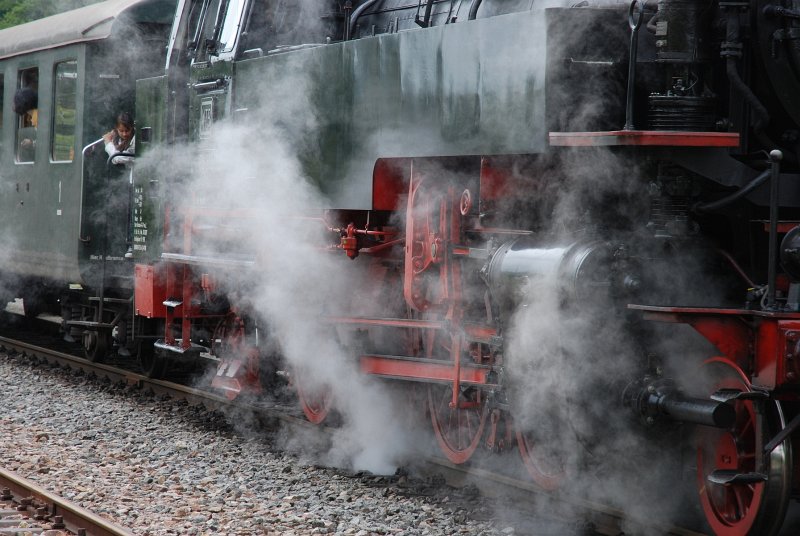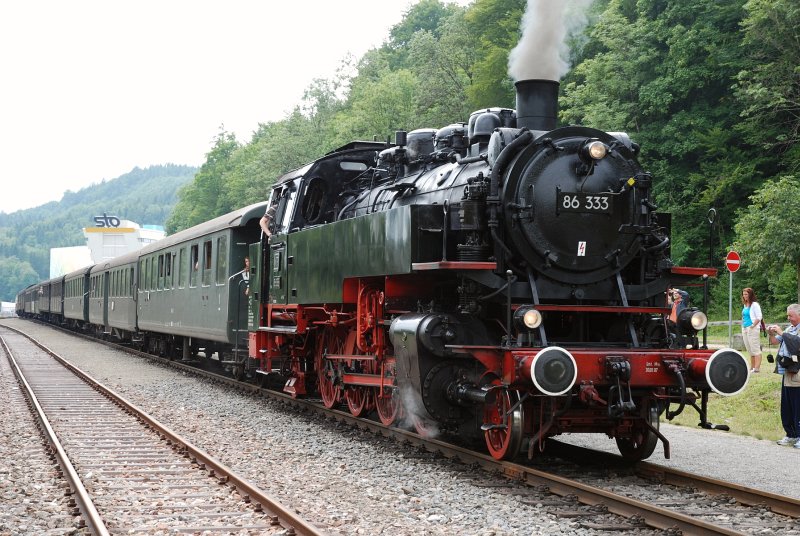 The BR 86 locomotive.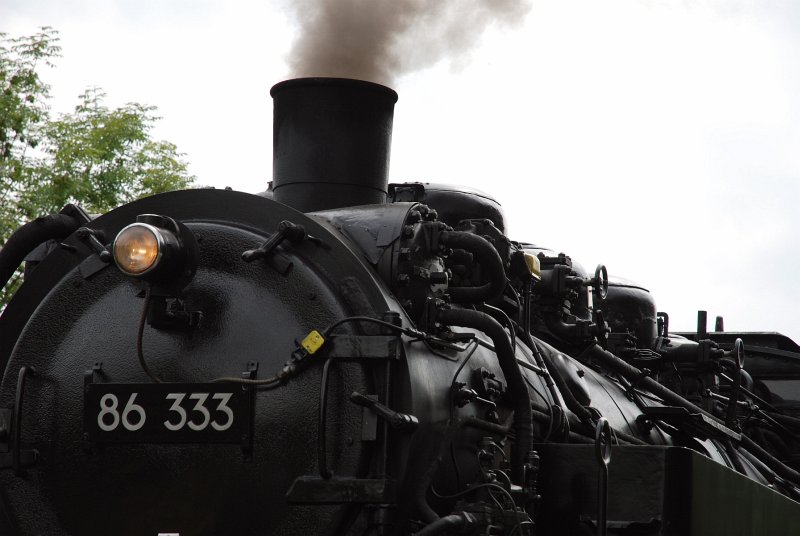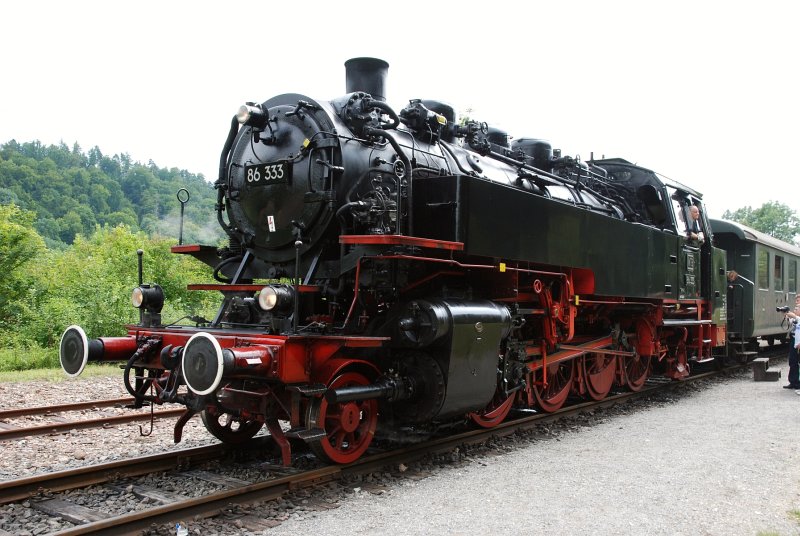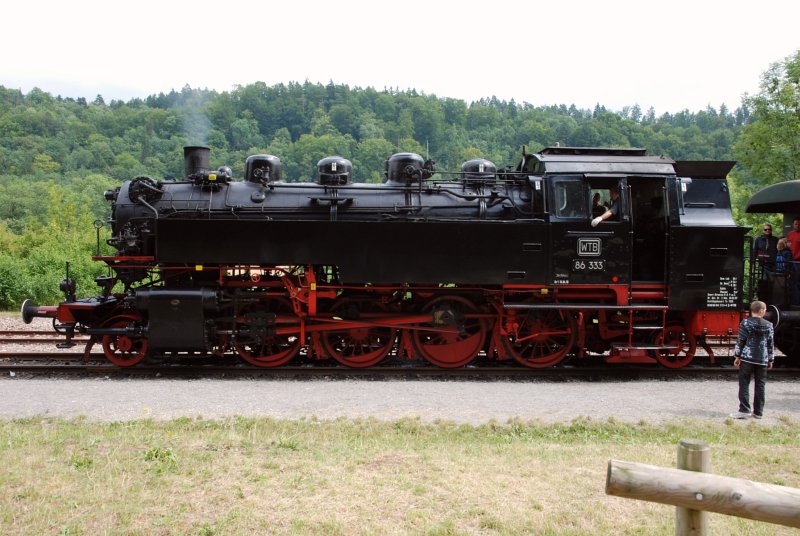 The bridge over Wutach.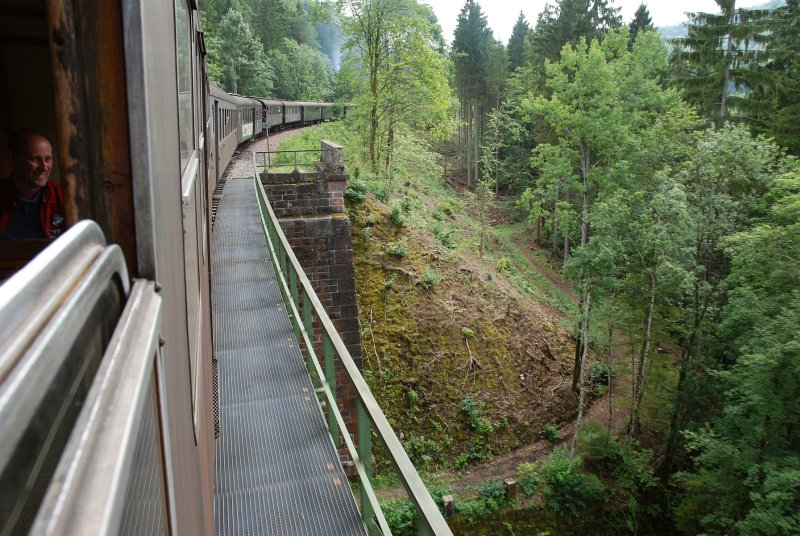 At the Grimmelshofen station.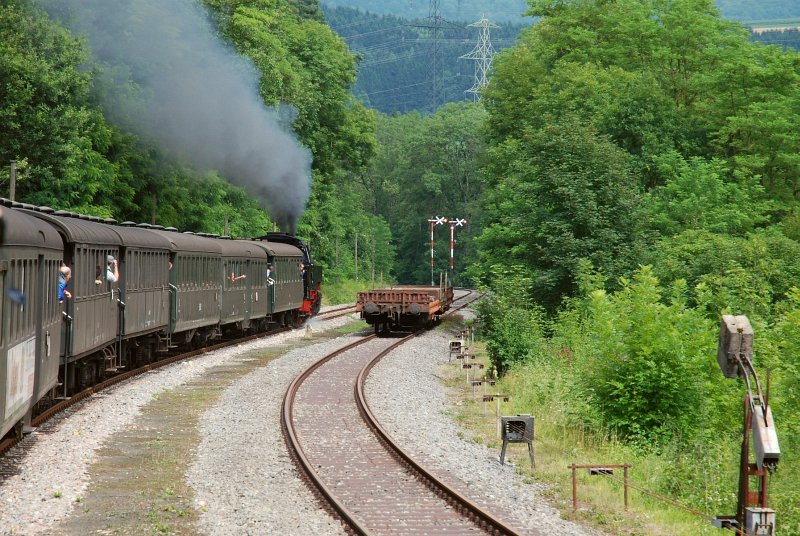 At the Fützen station.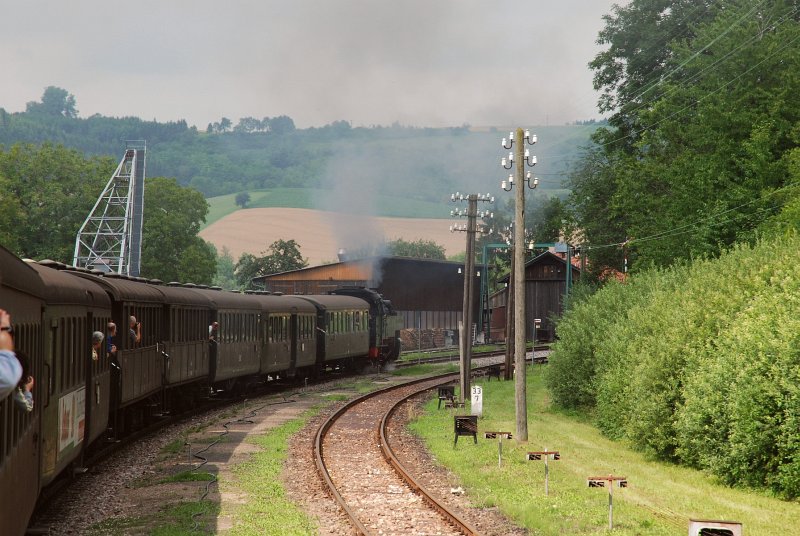 Coming out of the tunnel at Achdorfer Weg.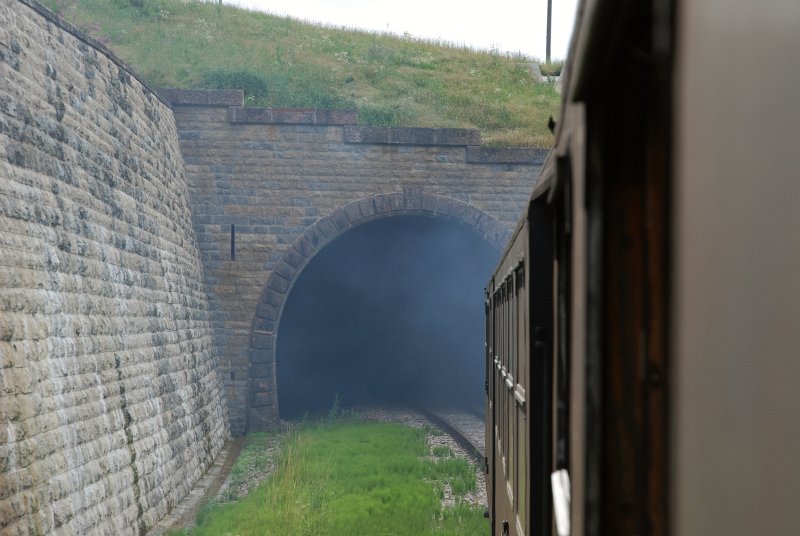 The train approaches Epfenhofen.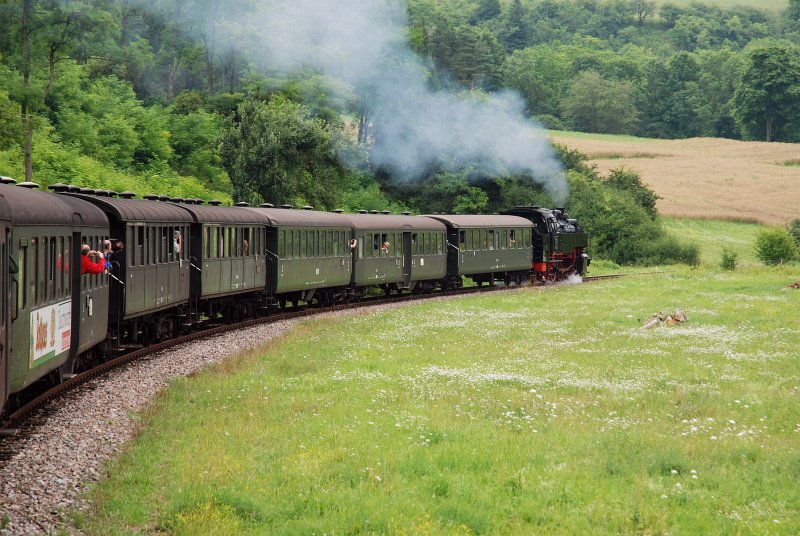 At the station of Epfenhofen. The Biesenbach viaduct in the background.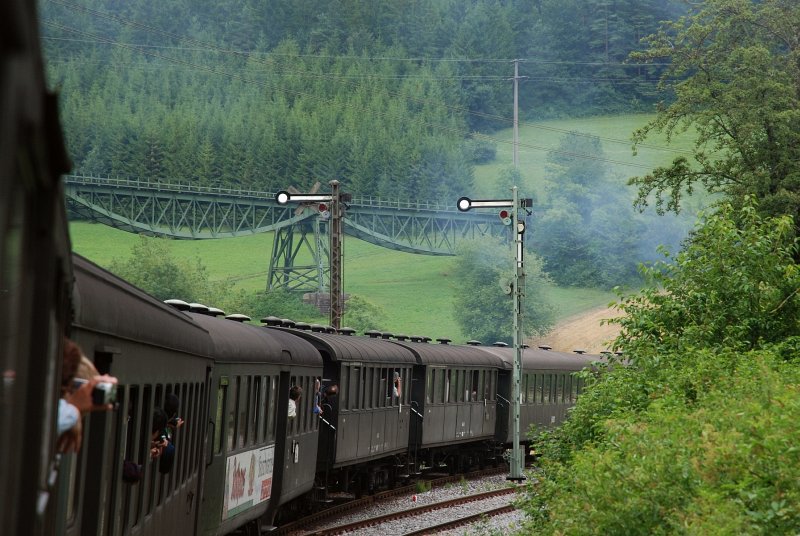 Epfenhofen.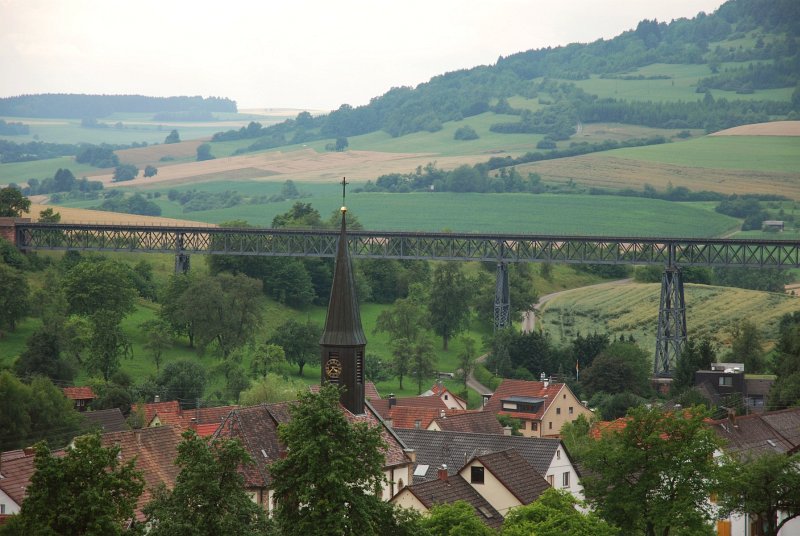 The bridge at Epfenhofen.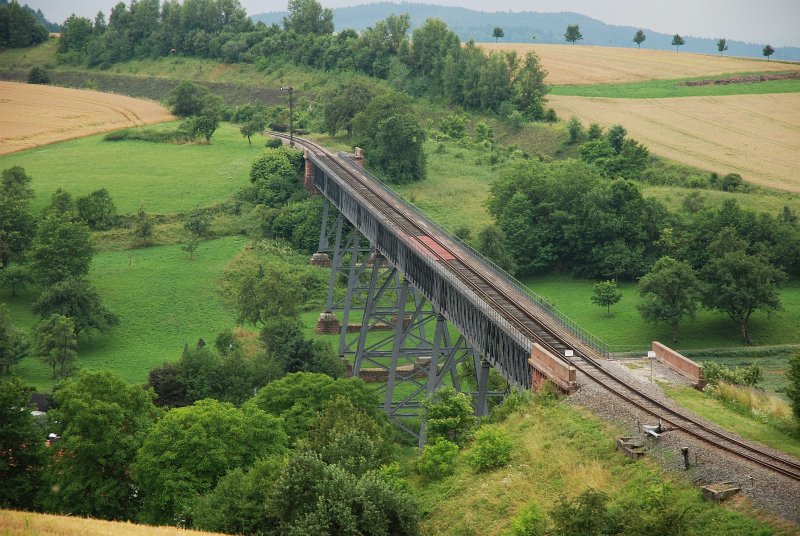 Back in Blumberg-Zollhaus. The railway also has a BR 52 locomotive.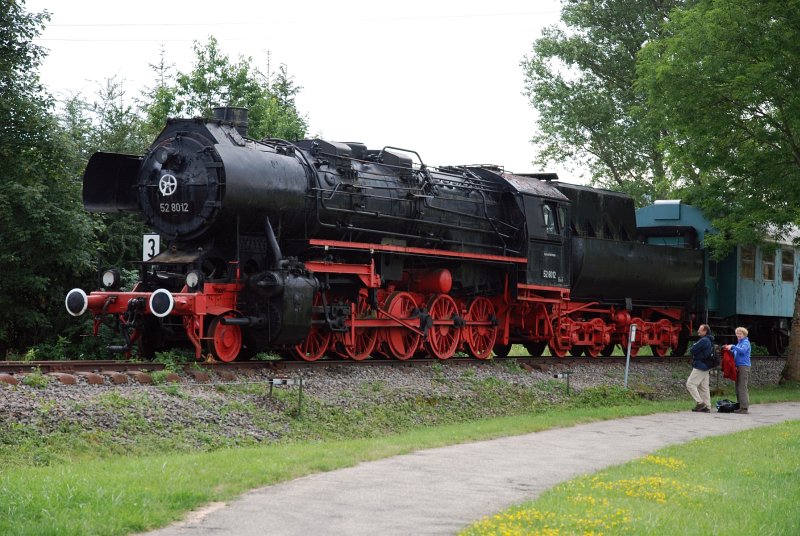 Filling up with water again.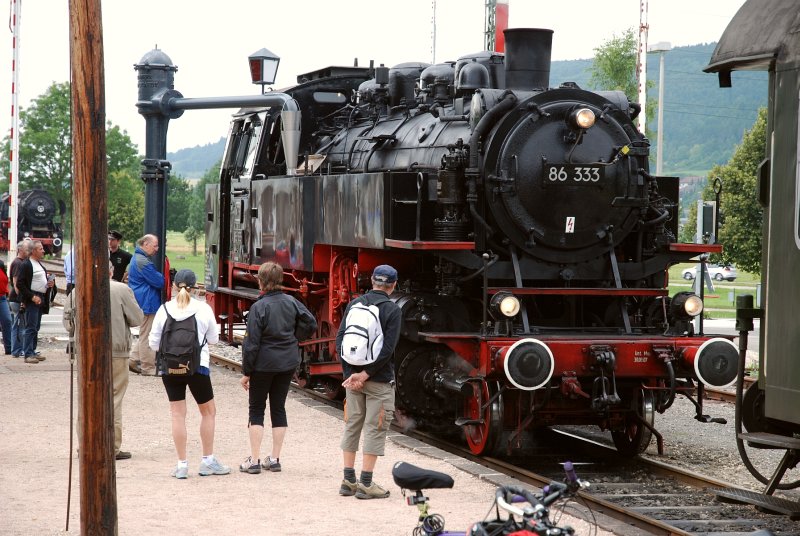 The Blumberg-Zollhaus station seen from the signal tower.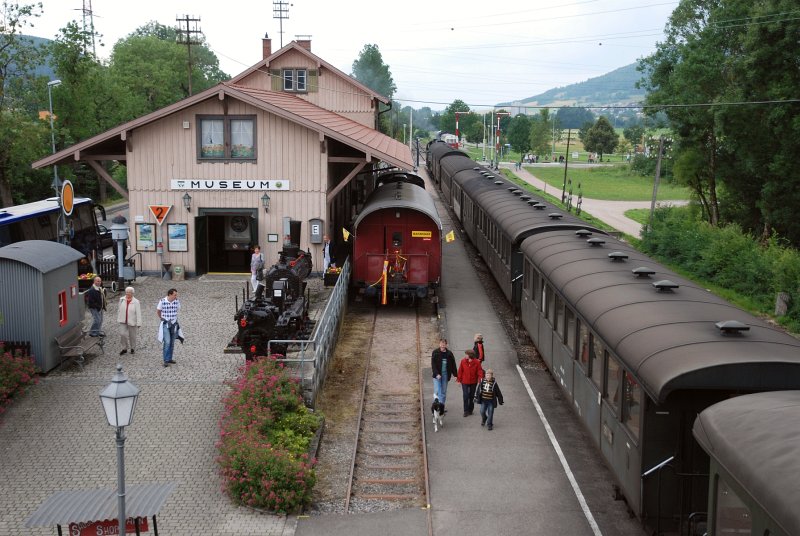 ---
home : pictures : Germany : Wutachtalbahn
---
Last edited September 2, 2012