Based in the town Wernigerode, the Harzer Schmalspurbahnen GmbH (HSB) operates an extensive narrow gauge railway network in the Harz mountains in northern Germany. The railways connect the cities Wernigerode and Quedlinburg on the north side of the Harz with Nordhausen on the south side. There is also one railway line up to the highest point of the Harz mountains, the Brocken.
The railways are operated with daily steam train and railcar traffic, all year round. We visited Harz in the summer of 2008. We travelled on the HSB railways for two days, and we also had the opportunity to visit their lok workshop in Wernigerode. Below are some of my pictures. At the bottom of the page there is also one picture from a later visit in April 2012.
A steam train crosses the street close to Wernigerode Westerntor.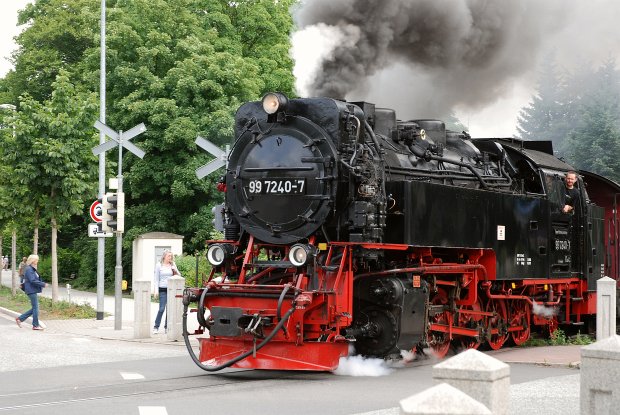 Two trains meet at Wernigerode Westerntor station.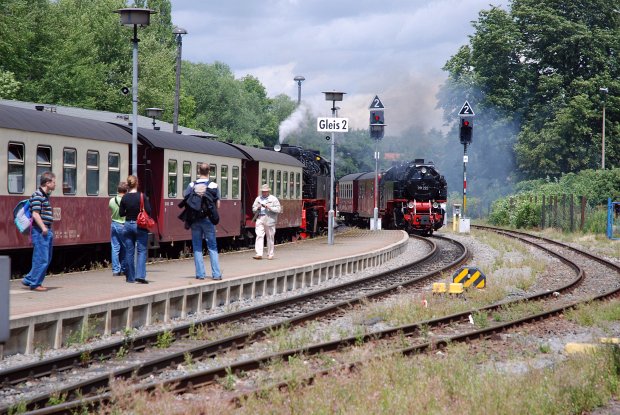 The train has just left Wernigerode Westerntor station.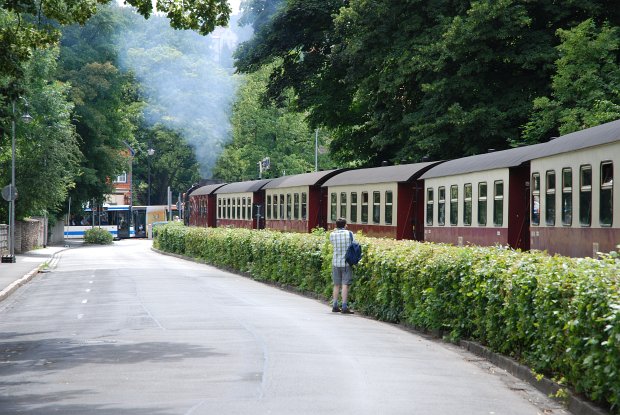 In the lok workshop at Wernigerode Westerntor.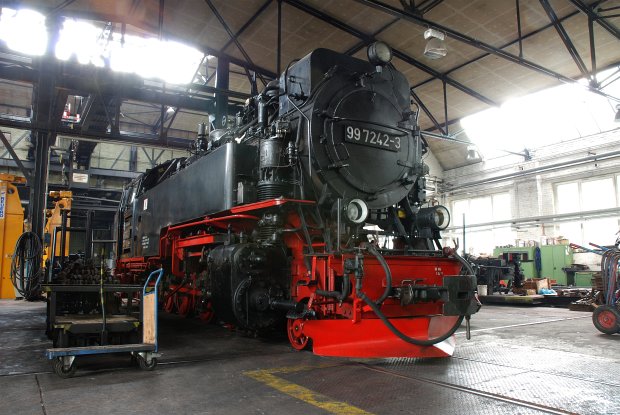 The train to Brocken arrives to Wernigerode Westerntor. The train starts at the main (DB) railway station in Wernigerode, and Westerntor is the first stop.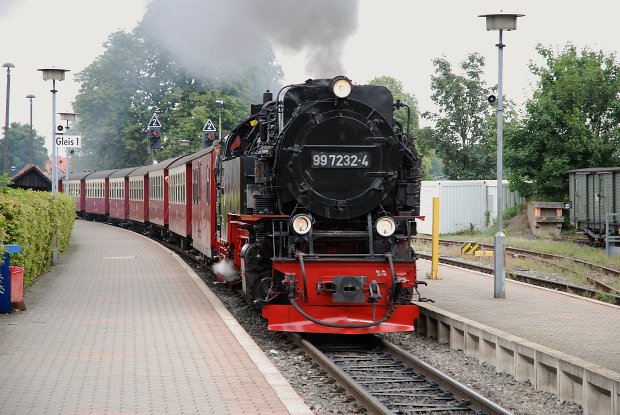 The train on its way to Brocken.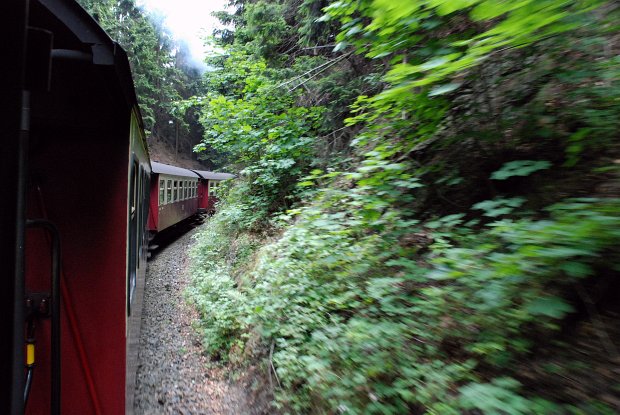 The train has arrived to Brocken. Brocken is 1141 m high, and the railway station is at 1125 m. It is the second highest railway station in Germany.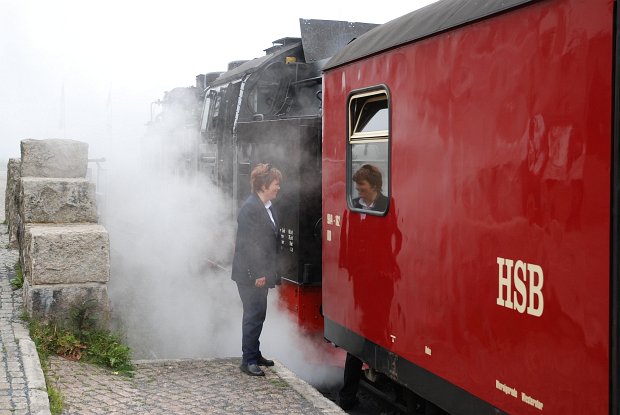 Lok switching at Brocken. Unfortunately the weather was not too good.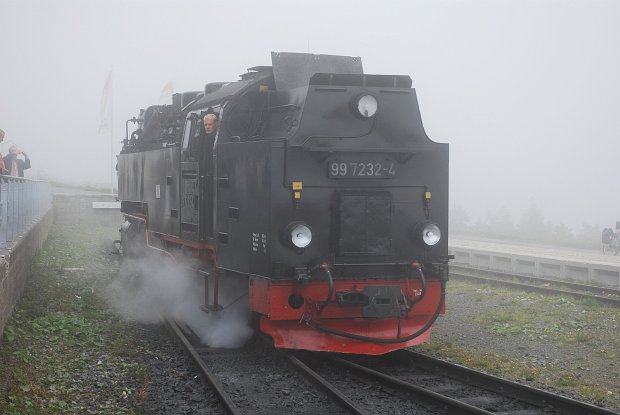 The train to Nordhausen waiting at the Brocken station.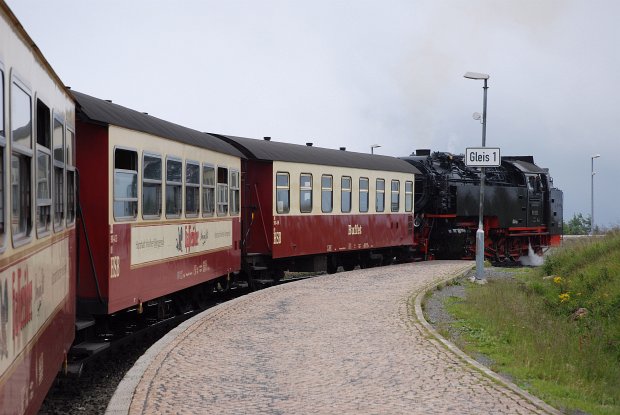 On the way down from Brocken.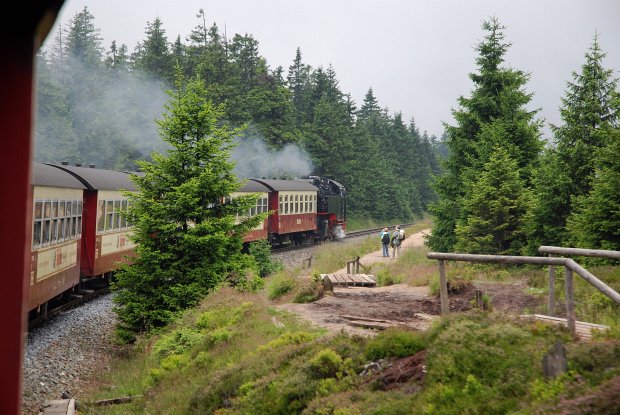 Another train is waiting on a siding near the top of Brocken.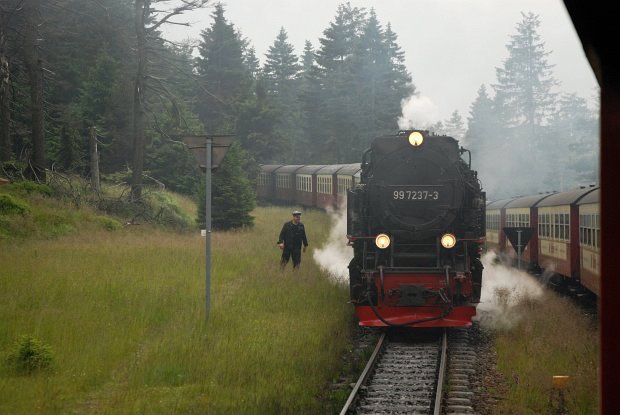 Three steam trains stop at the same time at the station of Drei Annen Hohne. The engineers go out and shake hands.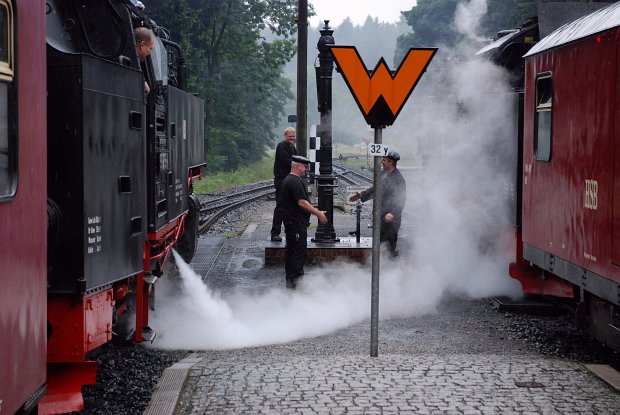 The lok is filled with more water.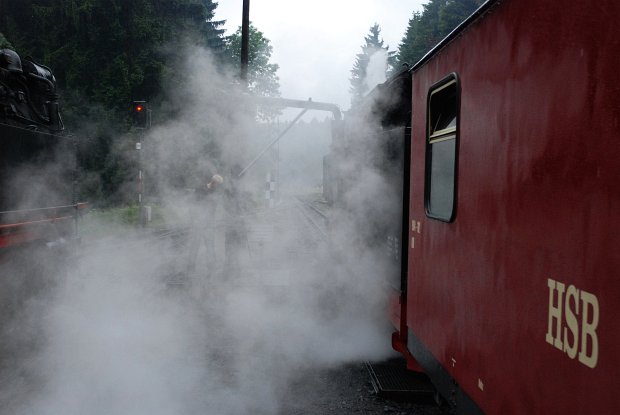 Lok waiting in Drei Annen Hohne.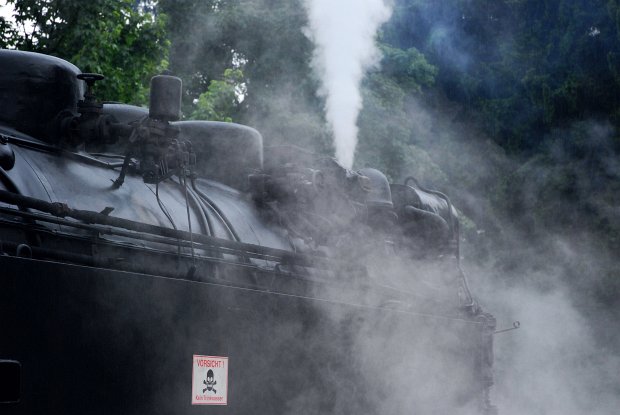 At the platform in Drei Annen Hohne.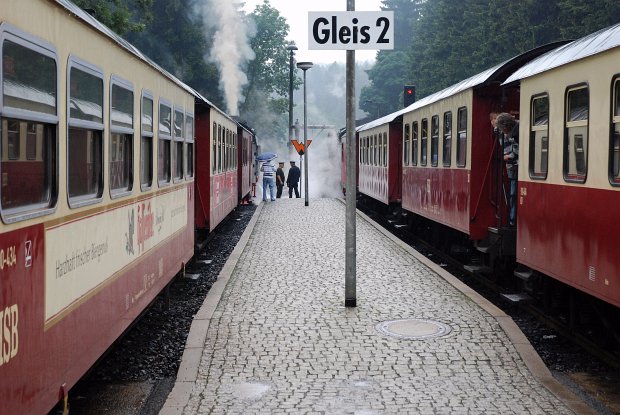 Some old cars at the station of Benneckenstein.

On the way to Nordhausen.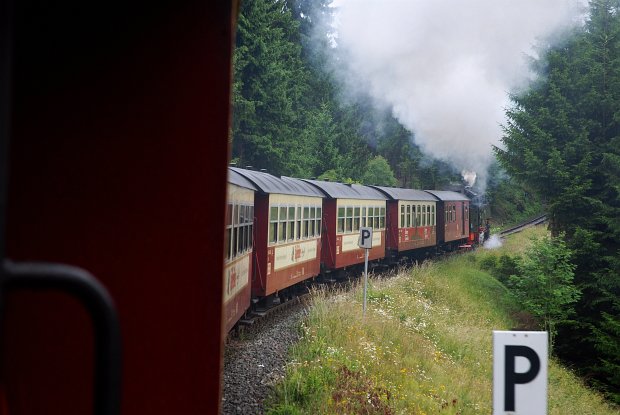 If you know this picture is taken from the train, you can imagine how small radii they have.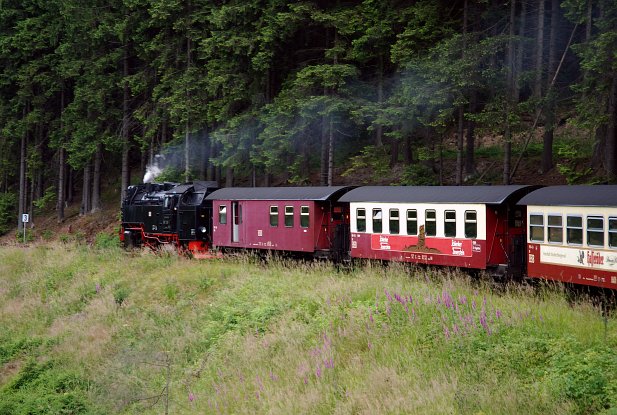 Lok seen from the second car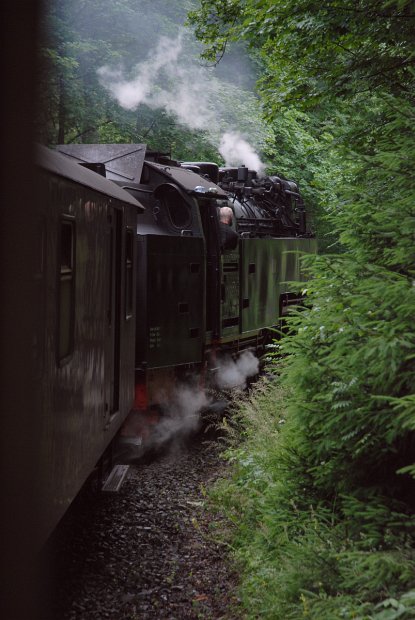 The train stops in Eisfelder Talmühle.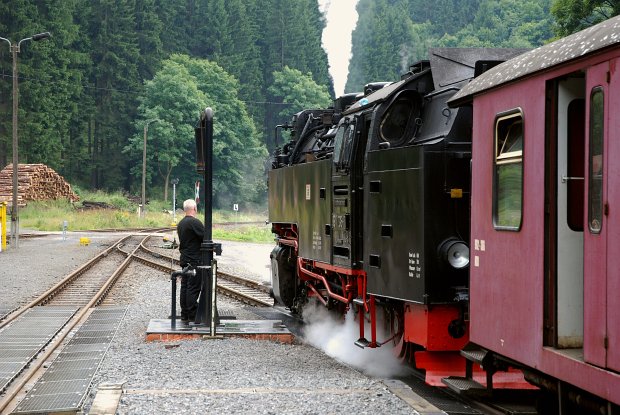 Eisfelder Talmühle station seen through the luggage car.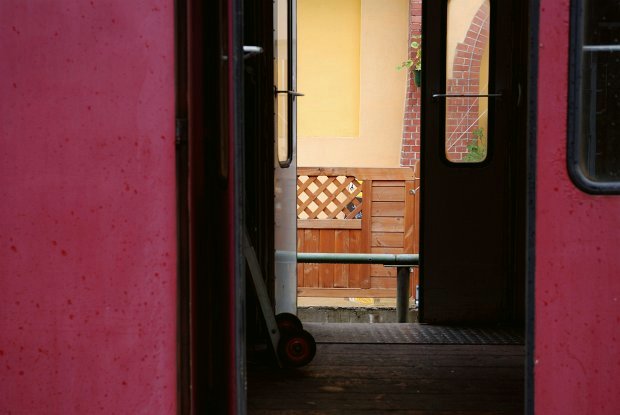 My granddaughter in Eisfelder Talmühle.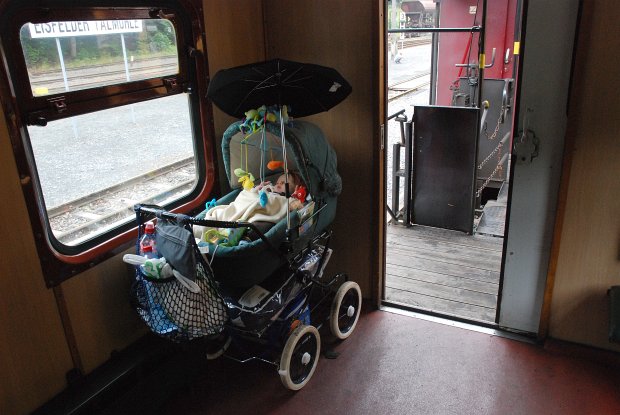 A railcar at the Eisfelder Talmühle station.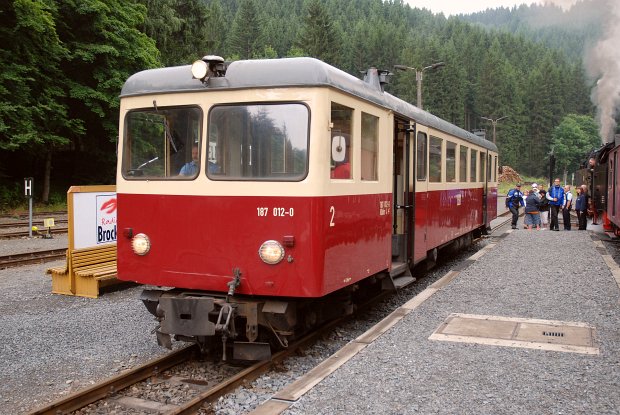 The train has arrived to Nordhausen.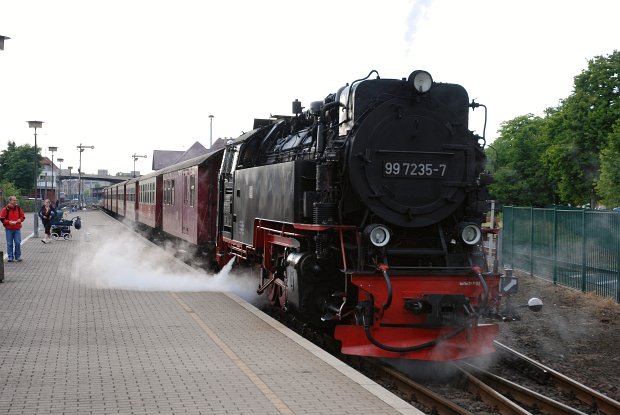 The railcars to Wernigerode and Hasselfelde at Nordhausen Bahnhofsplatz.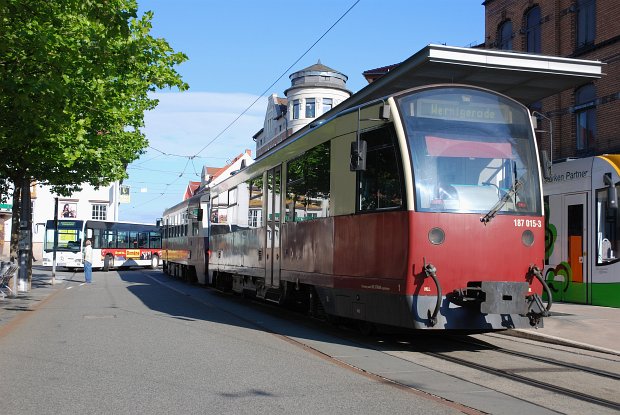 At the Eisfelder Talmühle station.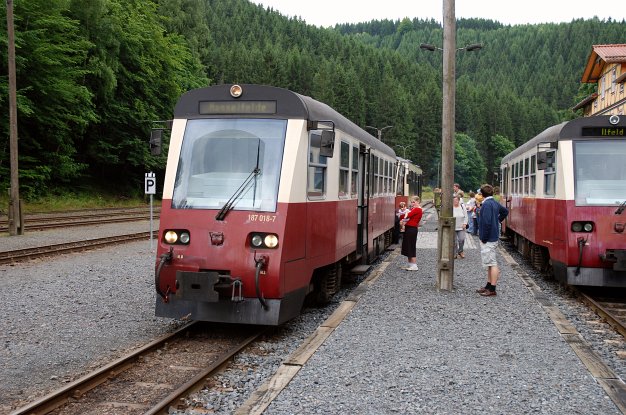 A Mallet steam lok at the Alexisbad station.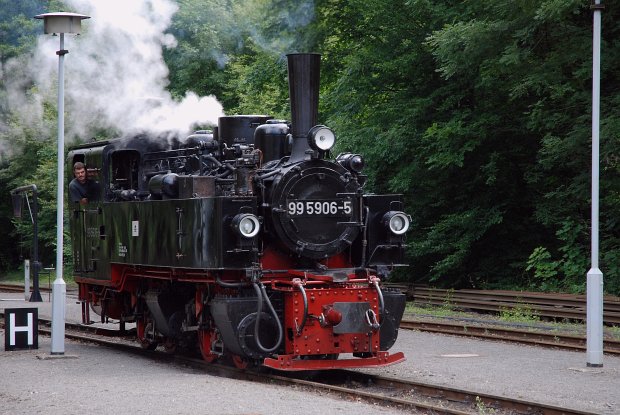 At the station in Mägdesprung.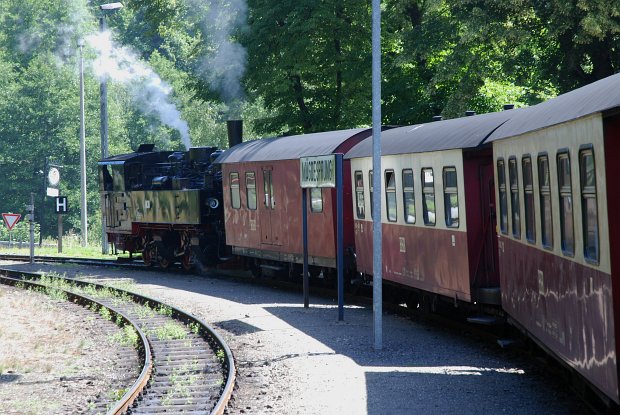 A railcar arrives to Mägdesprung.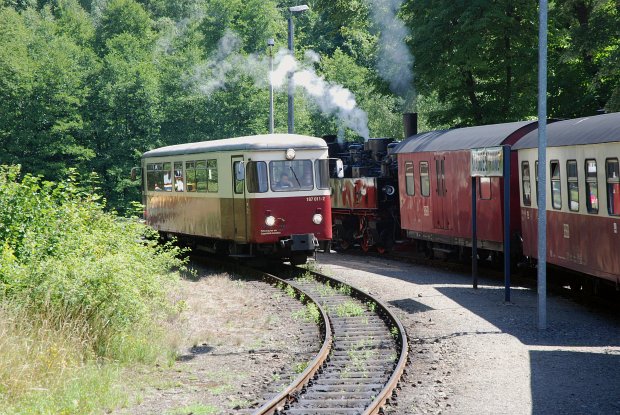 The steam train on its way from Alexisbad to Quedlinburg.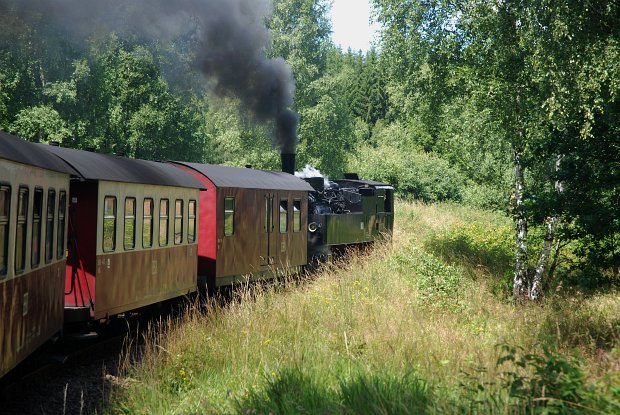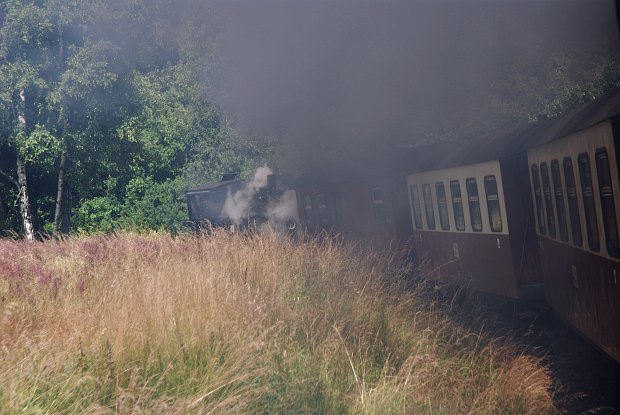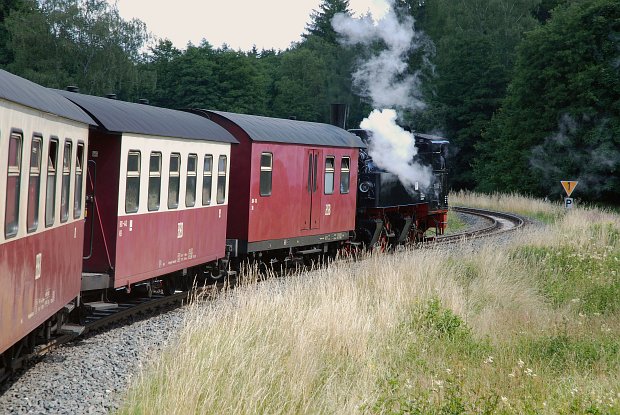 The train stops in Gernrode. This was the end station until 2006.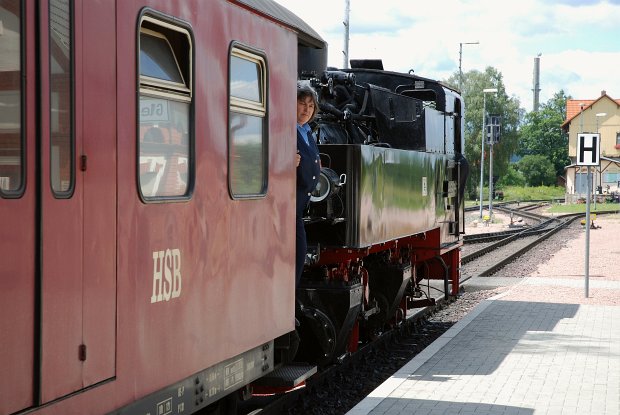 The lok waiting at the Gernrode station.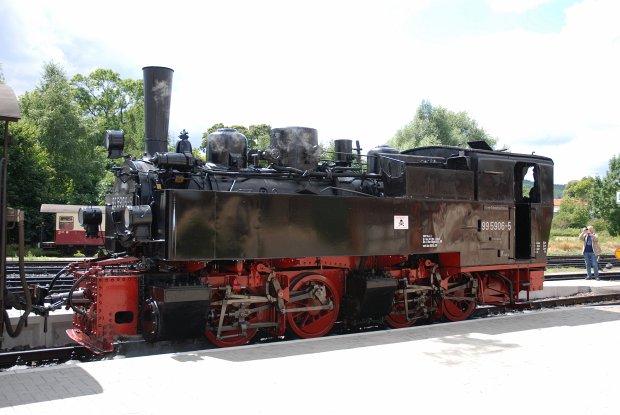 Brocken seen from Wernigerode. Better weather this day.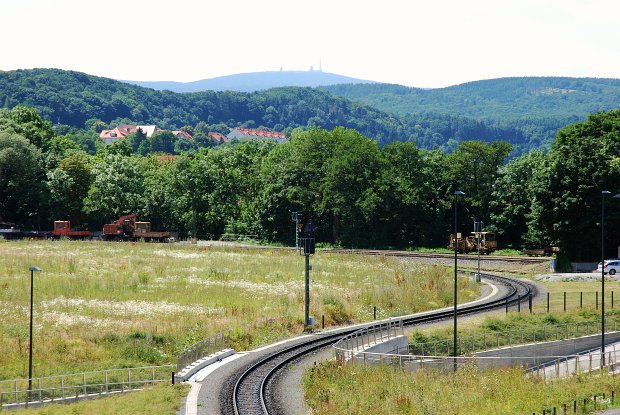 The narrow gauge tracks at Wernigerode main railway station.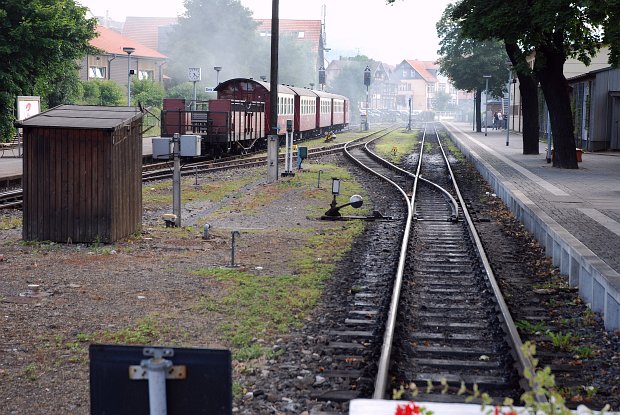 I visited Harz again in April 2012. This picture is taken just south of Drei Annen Hohne.